Comcast Adds WatchESPN Access, Live Streams Coming Soon for XfinityTV.com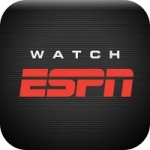 Comcast has announced that subscribers now have free access to more live sports content via the WatchESPN web and iOS apps. Unfortunately, the Android app is not currently supported. WatchESPN offers access to live streams from ESPN, ESPN2, ESPN3, and ESPNU, along with special content for college football and basketball. Comcast also expects the WatchESPN live streams to be available through Comcast's own XfinityTV.com site later this week. The addition of WatchESPN is part of a new 10-year deal that Comcast signed with ESPN's parent company, Disney, earlier this year and Comcast is not so slyly suggesting that we can expect to see more online streaming access for other Disney owned channels later this year.
Comcast and ESPN are making good on their promise to bring live sports to iPads and other devices, announcing today that Comcast subscribers can now log in to ESPN's WatchESPN mobile and web apps. And coming soon, ESPN will be making its live TV streams available through Comcast's XfinityTV.com web portal.