Amazon Signs Deal with Discovery Communications for Prime Instant Videos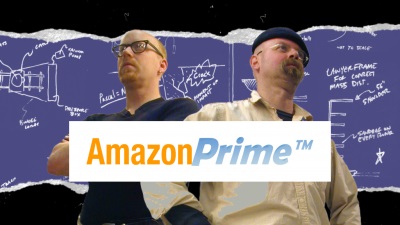 It has been a little more than a month since Amazon signed a deal to bring some of Viacom's properties to its Prime Instant Videos service. Evidently, Amazon has been busy courting other content providers, as Amazon today announced a licensing agreement with Discovery Communications that will bring shows from networks such as the Discovery Channel, Animal Planet, and TLC as well as the Discovery archives to Prime Instant Videos. Amazon is describing the deal as their biggest addition to Prime Instant Videos yet. With the addition of Discovery Communications, Amazon is boasting that they now have more than 17,000 titles to choose from.
Amazon.com, Inc. and Discovery Communications today announced a licensing agreement that will allow Amazon Prime members to stream prior seasons of hit series and specials from Discovery Channel, TLC, Animal Planet, Investigation Discovery, Science and Military Channel, as well as content from the company's rich, 25-year programming library. Among the programs included in the agreement are Discovery Channel's Dirty Jobs, TLC's Say Yes To The Dress and Animal Planet's Whale Wars, in addition to other titles.