Zotac Z68ITX-A-E Review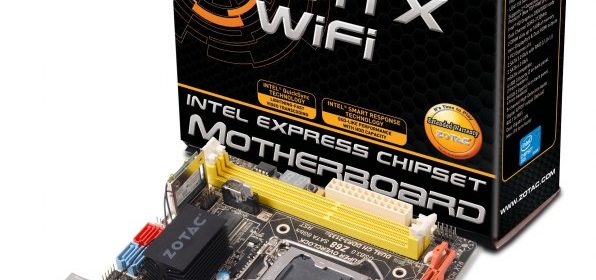 It seems like we can always count on Zotac to release a mini-ITX motherboard based on a new chipset. One of their more recent mini-ITX motherboards is the Zotac Z68ITX-A-E based on Intel's Z68 chipset. Zotac has not only made its mark designing HTPC-friendly mini-ITX motherboards, but by designing exceptionally feature-rich mini-ITX boards, and the Z68ITX-A-E looks to be no exception.
Unfortunately, the Swiss army knife approach to motherboard design can have its downsides and it sounds like this board does come with some caveats. Zotac's approach to implementing the Z68 chipset and the Z68ITX-A-E's unique features might end up limiting the board's value for some users.
Overall, for $170, Zotac have provided a board full of features that provide a great motherboard for various consumer levels. The addition of dual gigabit Ethernet, onboard wifi, dual HDMI, and that out-of-spec CPU speed are nice additions to such a small product.