Sonos Wireless Multi-Room System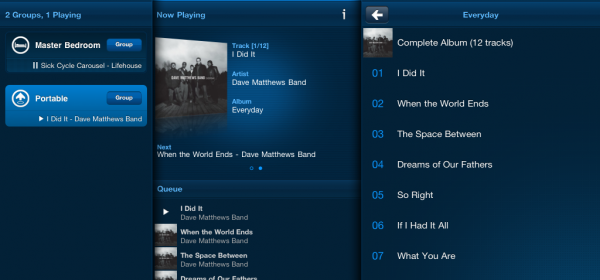 Sonos is not a new company, but as big an HTPC buff as I am whenever friends or families tell me all they want is to play music around the house, they're the name I recommend. Here our friend Damian (Dbone in the forums here) takes a step away from his media player reviews and takes a look at the Sonos Multi-Room solution which is pretty slick assuming it serves your needs. I wonder when Sonos is going to GO the route of video playback though given their extreme popularity with music?
…with SonosNet each Sonos ZonePlayer is turned into a repeater, so as you add ZonePlayers your mesh network actually grows. This also allows each ZonePlayer to communicate with the closest ZonePlayer as opposed to pulling in the wireless signal from a single point (such as a wireless router) which could suffer from interference or other factors. The second key benefit is that SonosNet does not share bandwidth with your existing network, so it should have no impact on other facets of your network (such as internet browsing). Sonos ZonePlayers can operate wired or wireless, however it is a requirement that one ZonePlayer must be wired to your network. OK, enough of the pleasantries, let's take a look at setting up ZonePlayers and what it has to offer.