More about Windows 7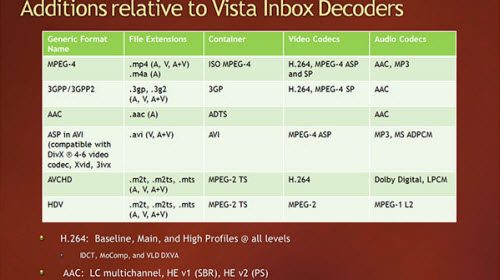 Long Zheng has several great articles up about the upcoming Windows 7. It is worth it to check out his blog for all of his Windows 7 updates. What caught my eye was a nice chart outline Window 7 CODEC support. We all hope this advancement finds its way to the extender world.
Check out his blog post here.