HTPC Tip of the Day: Autodetect Your Channels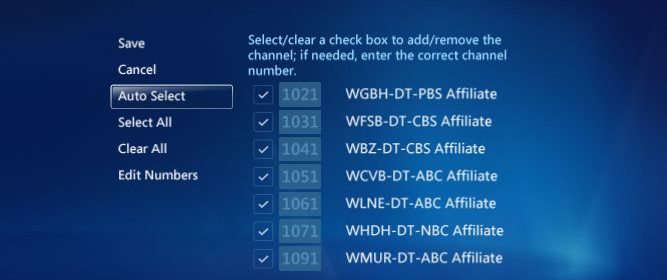 Ah, Autodetection. A feature included with even your 1990 analog television set. BUT…did you know that this simple feature can save you a lot of time, and it's included in Vista Media Center?
Go into Start > Tasks > Settings > TV > Guide > Edit Guide Listings > Auto Select
While it's still a brutally time consuming process as the Media Center has to scan each channel individually, it beats having to sit at the computer and doing it one-by-one by yourself as I've done for years now!! Just set it to autoselect, make dinner, come back, and voila, have your guide only show the channels you can view!