PCAlchemyAvideus & MissingRemote.com Giveaway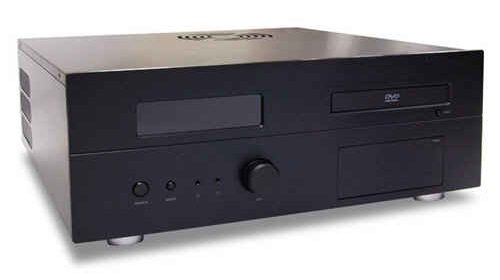 The HTPC community has come to know PCAlchemy's commitment to price and service over the years. Recently, as of a couple of days ago, they have extended this commitment to the Avideus line of Media Center PCs. To celebrate this launch and to give back to the HTPC community, MissingRemote.com has teamed up with PCAlchemy to give away a great Media Center PC. Check out the specifications:
Chassis: Zalman HD160 HTPC Case
OS: Windows Vista Home Premium
CPU: Intel Core 2 Duo Processor E6400 2.13GHz 1066MHz 2MB Cache
RAM: 2GB DDR2
Video: ATI Radeon HD 3850 256MB GDDR3
Storage: 80GB SATA 7200 RPM OS Drive + 320GB SATA 7200 RPM Media Drive
Optical Drive: Pioneer BDC-2202B Blu-Ray Reader and 12X DVD±R DVD Burner
Remote Control: Phillips OEM MCE Remote
Software: Acrsoft Total Media Theater, Acronis True Image, Norton AntiVirus 2007
To Enter the contest:
Go to Avideus.com and locate the standard CPU and video card for two Avideus Media Centers. Report the information back to the contest forum thread at missingremote.com.
Rules
1. This contest is open to residents of the United States.
2. The contest runs from April 21st, 2008 8:00 AM MST to June 7th, 2008 8:00 PM MST.
3. Support and warranty are not implied and are not a part of this contest.
4. You are allowed to enter once. Multiple entry attempts will result in disqualification from the contest.
5. You must be a member of MissingRemote.com to enter this contest.
6. Contest winner will be notified via email, and posting on the front page of MissingRemote.com.