Omaura & MissingRemote.com Giveaway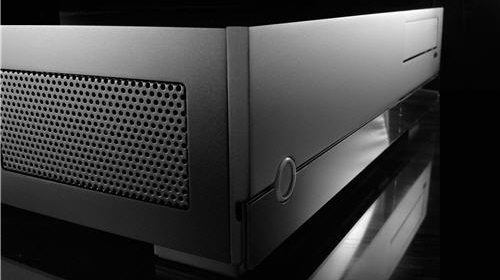 First off, let me thank Omaura for sponsoring this contest. They are new to the HTPC chassis world, but they are starting off with a bang by designing some of the nicest cases we have seen yet. If you are planning a HTPC build in the near future, I would encourage you to check these cases out. Head on over to Omaura.com to start planning your entry. Think outside the box ;).
Contest Length: 30 days
Dates: The contest will run for 30 days from Monday October 15th, 2007 12:01 PM EST to Monday November 12th, 2007 12:01 PM EST. The winner will be announced on Friday November 30th, 2007 @ 12:01 PM EST.
Prizes:
1st Prize – Winner's choice of TF5 or TF8 or TF11 + TF HDD + TF TFT + OLED/IR Unit
2nd Prize – Winner's choice of TF5 or TF8 or TF11 + TF HDD + OLED/IR Unit
3rd Prize – Winner's choice of TF5 or TF8 or TF11 + OLED/IR Unit
First and second prize will be judged on the following question. Third prize will be a random drawing.
You are allowed two entries for the creative judging portion and one entry for the random drawing. A creative entry automatically enters you in the random drawing.
Question: How would/could winning a set of Omaura TF range HTPC chassis and accessories change your life. The entires will be judged for creativeness and humor.
Judges: Three judges from MissingRemote.com and two judges from Omaura will judge the contest. All decisions are final.
Rules and regulations are subject to change before the contest starts.
Contest is open to anywhere Fed-EX ships. You heard it right, almost anyone anywhere in the world can enter!!!!! Be reasonable here. If you live on a small island and it costs two thousand dollars to ship it to you, please don't enter and whine if we don't get it to you.
Entries are to be posted on the proper contest thread. Yes, that means you have to be a member of MissingRemote.com.
Thread crapping in the contest thread will win you a ban from the contest.
Winner will be notified via email that is registered to their MissingRemote.com account, and front page announcement.
Thank you for your readership and good luck in the contest. I honestly wish I could enter.