How to Connect a New Receiver to a TV without HDMI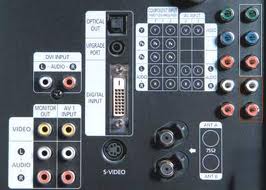 You just bought a fantastic new audio/video receiver (AVR) for your home theater system and you're prepared to connect everything. Since times are tough you decided to keep your old rear projection or other HDTV since the quality is still decent and for your needs it seems to do great. If your TV is too old however, it will not have any HDMI inputs which leads me to this quick how to guide on connecting a new AVR to your older TV without HDMI.
Twice now I have helped friends and family connecting new AVRs into their older television and device setups. Here is the example of the setup I was working on and what you need to know:
TV (Component, DVI & Composite Inputs)
AVR (HDMI, component outputs, lots of inputs for all types)
Cable Set top box (HDMI, component output)
Twice now without thinking I have connected the STB to the AVR via HDMI, and then since the television doesn't have HDMI, I connect that to the AVR via component. Sounds simple enough, right?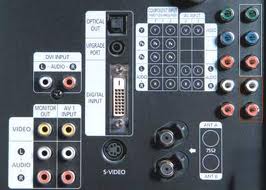 Wrong. Due to the way HDCP works, since component video does not have any copy protection the AVR will not allow you to send the video signal of any digitally protected content (e.g. HDMI) out to any television source analog (e.g. component).
So what is the proper way to connect this? Unfortunately your options are not great–even though your STB has HDMI out, you will need to connect the component video to your AVR, along with your audio (remember, component video can't carry audio like HDMI), and then voila, picture!
Lucky for the above setup the television contained a DVI input. Why is this important? With the help of a handy HDMI-DVI cable I was able to connect the STB to the AVR via HDMI, and then use the HDMI output from the AVR into the DVI of the TV. This worked as well!
If you aren't fortunate enough to have DVI then your options are even less attractive. Without a digital method of going from the AVR to your TV then you will need to reconnect all of your devices to go into the AVR analog–so instead of HDMI from the STB into the AVR, you would need to connect it via Component. There is an alternative if you really must have it digital, and that is with a product such as the HDFury, which converts the HDMI signal into Component, however it costs over $75, so you are probably best going analog and simplifying things.
This might sound like basic advice to some of you, but I consider myself fairly knowledgeable and have now made the above mistake TWICE in the past 6 months–connect and route everything nice & pretty, only to discover this major stopping issue!
And for those of you with TV's that do include HDMI inputs, you can completely disregard this guide 🙂