Tips and Tweaks – Pricematch Your Blu-rays or DVDs at Fry's Electronics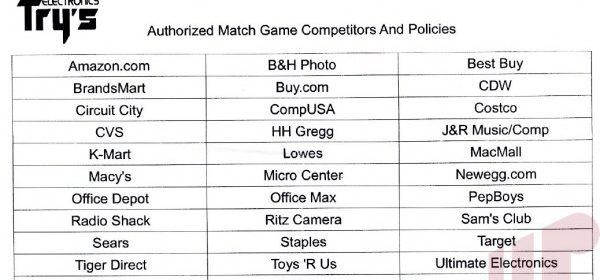 Here's a quick tip some of you might actually know. While we love the support financially when you use our Amazon and Newegg ads (see right column), we all have those times when there's a movie or game title that you simply cannot wait to receive. Or maybe you only want one movie so don't want to pay Amazon for shipping. Did you know there's a healthy amount of online vendors which your local Fry's Electronics stores will price match?
An anonymous user sent me this image from a Fry's associate showing the full list (below) of authorized vendors, and it's long!