Beginner's Guide to HTPC Software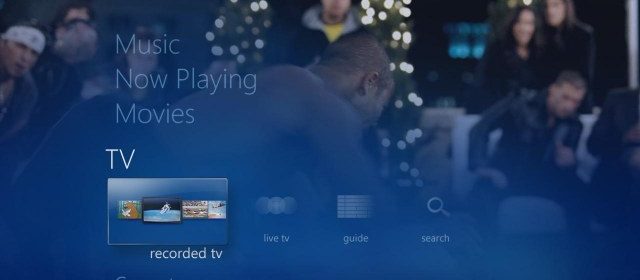 Welcome to the Beginner's Guide to HTPC Software. This will be an in-depth look at the software options available to you to build your HTPC. If you haven't already, make sure you read our Beginner's Guide to HTPCs for other topics.
We're going to cover only full home theater PC applications which can handle the following tasks:
Music
Videos
Movies
TV (optional)
Photos
First let's take a look at the operating system options you have and a brief overview:
Microsoft Windows XP, Vista, 7
Apple Mac OSX
Linux
Each one of these has their pros and cons. If you are using Mac OSX, you don't have many choices beyond Front Row, XBMC and Plex (below). If you're using Linux, honestly you're probably not reading this guide due to limited options as well–MythTV (below as well). So that leaves Windows users . This is at least 90% of you out there, and most likely what everyone reading this is interested in.
Let's take a look at some HTPC software programs and cover some of their pros and cons. By no means is this full in-depth, but should be a good starting point.
Windows Media Center

Also known as 7MC, WMC or MCE it has been around since 2002 and has been included for "free" in various versions of Microsoft Windows. It's fairly attractive and refined (very stable since Windows 7) but don't expect to do a ton of customizations without reverting to hacking. This does also have the largest user base of any HTPC software program so there are lots of people to help out.

Pros: Exclusive Native CableCARD support, lots of movie plugins to choose from, low cost for new systems or those with Home Premium or better.
Cons: Minimal customizability
Price: Free with specific versions of
Windows.

SageTV

Basically as old as Windows Media Center (both were started in 2002), they are a small company whose sole purpose in life is to make the best HTPC experience possible, specifically with regard to recording and watching TV. Let's face it, there's a reason the product is called SageTV. They have always focused on the enthusiast and as such have an enormous community of developers that have helped make it into one of the top options available.

Pros: Extremely customizable in every visual aspect, passionate user base with lots of unofficial plugins and tweaks available, excellent support, Extender support to extend UI to other rooms with HD support in HD300, excellent TV support* including Intelligent Recording
Cons: *No native CableCARD support, music player is pretty basic
Price: $80. A free trial is available for download for you to test before you buy.

XBMC

XBMC–originally called XBox Media Center– is an open source community project which began in 2003 as a modification to the original Xbox gaming console to give it a home theater interface and HTPC features, but has since evolved into a full featured media center solution for any PC.

Pros: Gorgeous frontends developed by the community, lots of plugins, works on a variety of hardware from Linux, to PC to even the AppleTV2
Cons: No official support, setup is more technical than SageTV/7MC, no TV or CableCARD support
Price: Free

MediaPortal

MediaPortal is another application which has really come a long way since its introduction in 2003. If that timing is interesting it's because it was originally created using source code from XBMC (before they had a PC version). By now they've clearly gone their separate way but the similarities are still there, for the positive. While I find XBMC to have more attractive skins and UIs, it's hard to compete with MediaPortal on a feature-by-feature comparison as unlike XBMC, there is full DVR/PVR-functionality in addition to music, movies, etc.

Pros: Supports TV, lots of plugins, strong community support
Cons: Only runs on Windows
Price: Free
Boxee

Boxee is yet another creation leveraging the source code from XBMC above, and was created in 2008. So why mention yet another fork? Well, Boxee has done three years what none of the others have accomplished–create mainstream buzz! But it's not just fluff, as the Boxee team has done wonderful things to the foundation that was XBMC and have built an interface that truly leverages online content and social media features available today. Along with that, the focus on creating a dead-simple ability to add plugins from other sources has proven a success.

Pros: Available on all platforms (PC, Linux and Mac), can run (albeit slowly) on an original AppleTV, tons of online streaming video sources, pre-built low power hardware boxes available
Cons: No live TV support at all
Price: Free
Best of the Rest:
Here's a list of other comparable Media Center applications available for Microsoft Windows that may be worth a look depending on your needs:
JRiver Media Center – While they support a variety of multimedia files, JRiver (since 1998) made its name by perfecting audio file management and playback.
GB-PVR – EDITED per user Miller's comment:

Pros: It's free. It has a very helpful forum for any issues that come up. It has a very easy to use client/server model for sharing your recordings among many computers. It has support for various SD and HD extenders. It also has a wide variety of plugins to add/enhance various features.
Cons: It does not come with EPG data (since it's free). You either have to buy a subscription to SchedulesDirect (same provider for MythTV) or scrape from the internet. No native CableCard support. Only runs on Windows.

MeediOS – Risen from the ashes of Meedio, MeediOS is open source and has some awesome potential, but still extremely young.
Snapstream – R.I.P. – Was SageTV's #1 competitor before they quit to focus on the enterprise TV indexing market. Even had their own fancy Firefly remote control.
MyHTPC / Meedio – R.I.P. – Arguably the first true HTPC front-end. After years of developing it evolved into Meedio, was bought out by Yahoo, and like many things Yahoo, got swallowed and disappeared.
Why would you ever pay for software that is available free?
The HTPC software such as XBMC and Media Portal which are available at no cost are all perfectly usable and good options for your HTPC. That being said, as with many open source projects, technical support is limited to forums and website help. With a company like SageTV that have built a reputation on amazing customer service you know exactly who is helping you and how to get a hold of them. Also with commercial packages like SageTV, there is less risk of the software being abandoned and leaving you with an outdated product. XBMC and Media Portal are created by enthusiasts in their spare time, so things can get busy and updates can take a while.
How do I pick the right software for my situation?
This is a much more difficult question. The best answer would be of course to play with every option and pick your favorite; all the software titles mentioned above are either free or include a free trial.
That being said, if you're reading this guide you most likely won't want to do that 🙂 so here is our no-strings-attached advice. If you are just starting out, don't want to tinker (too much) or mainly want TV/music/photos, it's hard to go wrong with Windows 7 Media Center. And unlike earlier generations, it's included with almost every consumer flavor of Windows 7 so it's readily available.
For those with more demanding requirements for extensibility, movies and multiple format support in every location either via a client PC or extender, SageTV is a better option.
And then there's the frugal user–those willing to spend a little more time and effort with their software to get it just right, rather than spending their hard earned cash. For these folks you'll want to try out all three above–MediaPortal, XBMC and Boxee. Get a feel for what each does and all the skins and plugins available. Heck, you can have all three installed on the same system without doing any harm, so go for it!
For some, look and feel is one of the most important features of an HTPC–part of the fun is seeing your friends "wow" face when you first show them. So take a look at the options, and pick the one which supports the features you need that looks the coolest to you, and voila.
Remember, it's not a life choice, so you can always change your choice whenever you can have time to do so.
What other software is out there that you haven't mentioned?
For that, we have compiled a comprehensive list of every HTPC software application we could think of. Feel free to let us know if you know of one that we forgot to mention.
Windows Software with DVR/PVR TV Support
Windows XP Media Center Edition

link
Windows Vista Home Premium or Ultimate

link
Meedio 1.41 and Meedio Ultimate (free)

link
MeediOS – an updated version of Meedio

link
SageTV (Windows, Mac, and Linux)

link
ShowShifter

link
SnapStream Beyond TV (I use this)

link
GB-PVR (free)

link
MediaPortal (free)

link
AverMedia Center (for use with AverMedia card)

link
Yahoo! Go TV (free) – disountinued
Nero LiquidTV™ | TiVo® PC

link
PowerCinema 6

link
Windows 7MC –

link
JRiver Media Center –

link
Windows Software (without DVR)
Nero 9

link
Xlobby

link
Got all Media (free)

link
Beyond Media

link

–

DISCONTINUED
WinDVD Media Center

link
iMEDIAN HD(also known as iMon)

link
Elisa – compatible with windows, mac and linux (Now Moovida)
Moovida –

link
XBMC

link

– compatible with windows, mac and linux (I use this for front-end)
Tvedia

link
DivX Connected

link
AMD Live!

link
Linux
Mac
Video/DVD Players
Blu-Ray and HD DVD Playback