Building An HTPC For $1000

Not so long ago, building a HTPC for a thousand dollars was a relatively easy affair. There were not a lot of hardware choices that made sense for the Media Center Enthusiast. Not so anymore my fine furry friend. Not only has the parts available for HTPC specific requirements exploded, the number of PC options have exploded as well. This article promises to be long if nothing else. While I will do my best to hit the 1000 dollar mark, We will also throw in a couple of other alternatives to see what you can do with your hard earned money.
Rules:
We need to define our build a bit. It is easy to throw spare PC parts in a case and call it a HTPC. Not to say that is a bad thing, that is how many of us got our start in the game. However, in pursuit of the ultimate WAF, we want this to be something that is usable by your significant other.
In the function department, our goal is to have this be a fully functional Media Center PC. Why clarify this? Well, we just want to let you know that this won't be a client PC, or a Media Server. It will be a fully contained unit capable of operating on its own. Developing a client/server plan for your home is a whole different story. A few of the functions we will cover are DVD playback, music playback, ATSC and NTSC capture and playback.
In the building department, again in pursuit of the ultimate WAF, we want to build a machine that looks decent and runs nice and cool. This means no stock coolers, no 10K RPM hard drives, no overclocking (although it is quite possible with the current gen CPUs) and no ugly cases.
Processor
Processor
Lets get started with the heart of the HTPC, I of course am referring to the processor. Since my last build article over 2 years ago, alot has changed on the landscaped. Gone are the days of the hot and heavy Pentium D's and Athlon XPs and in are the days of dual core processors. Fortunately AMD and Intel both offer very attractively priced high performance dual core CPUs.
In this day and age of sub-50 dollar single core processors, a question we must ask is if we really need a dual core CPU. If you are one to truly treat your HTPC has an appliance and avoid commercial skipping, intensive games and other PC style duties; a single core CPU should just work fine. However, for the other part of the crowd who may encode, or run Comskip, or even fire up a widescreen gaming session having a dual-core CPU is a must to ensure your recordings don't skip a beat. Don't come running to me if your wife's recording of American Idol didn't make it.
Both companies offer attractive platforms and have roughly the same price/performance ratios at a given dollar point. As an example, encoding benchmarks between a E6320 and a 6000+ are within 5% and gaming benchmarks are within one or two percent. It is interesting to note that Intel has firm control of the performance per megahertz race with its Core 2 line of CPUs.
Ultimately your CPU decision should be based on what you plan on doing with your HTPC.
CPU intensive tasks:
Decoding HD movies (H.264, VC-1). No longer much of an issue with the right video card.
Widescreen gaming
Commercial skipping processing
Placeshifting
Encoding/converting files
FFDshow – Eats as much CPU as you can throw at it
The Athlon XP was quite the darling of the enthusiast in years past, which is now often relagated to a secondary PC. Moving forward, the Athlon 64 made a definite impact on the world but it is now relegated to the sub-50 dollar budget CPU category. That brings us to present day and to dual-core CPUs. The X2 line was released in May, 2005 as THE performance part to enhance the Socket 939 family. After moving to the Socket AM2 platform in 2006 the dual-core parts eventually engulfed the entire line of AMD processors except for the sub-50 dollar department. The current generation of AMD CPUs are the Brisbane core which are 65nm technology 65W max thermal design.
AMD recently started releasing even lower power CPUs like its' Athlon 64 X2 EE 3800+ 35W CPU and now more recently their BE-2350 (equivalent to the standard X2 4000+) 45W model. These are brand new and not as easy to find but are in the ball park of $100 and would make for a killer HTPC build. Given the cramped conditions and poor airflow of media center PC cases relative to a tower case any reduction in heat is a welcome prospect.
For the purposes of this budget and build, I decided with the AMD X2 6000+ CPU. This CPU is a powerhouse in all departments including gaming and multimedia applications. The 6000+ should also be able to play Blu-ray and HD DVD with video cards that don't have advanced HD codec offload if you want to include one of the high end video cards that focus on 3D performance rather then video acceleration. In both cases, we will be purchasing an OEM CPU without the retail cooler. Although this generation of coolers perform much better then in the past, they simply are not quiet enough to be in a livingroom atmosphere.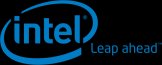 We knew Intel wasn't about to go down fighting even though the Prescott was a dismal failure in the desktop arena. After all, the Pentium M scaled very well and had by far the best performance per megahertz in the CPU arena. After getting their clocks cleaned for a while, Intel decided to adapt what they learned with their mobile architecture to the desktop arena and came out with the Core series. First released on July, 2006 the Core 2 Duo chips range from 1.8GHz to 3.0GHz and come in dual core and high-end quad core configurations. The mid-range chips come with a thermal design of a very reasonable 65W with the higher end chips scaling to a not so ideal 130W. The lower and mid-range chips run nice and cool and have great overclocking potential. The E4XXX series have 2MB L2 cache on an 800Mhz bus and are in the budget spectrum of Intel's line up. The E6XXX, which we will be going with, have 2MB or 4MB L2 cache and a 1066MHz bus speed which fill up the mid to higher end of the Core 2 line.
Keeping in line with what we spent on the Athlon 64 X2 6000+, I have chosen a 1066MHz bus speed 4MB L2 cache E6320 for the purposes of this article. For the extra twenty dollars, I might be inclined to go with the 6550 myself.
Motherboard
Motherboard
By far, the most difficult choice in this whole article was to figure out what motherboard to use. There are several different chipset available for both AMD and Intel. Of course, to make things clearer, each chipset has its own level of features and each vendor implements the chipset differently.
You could make the case that all we need from the motherboard is a proper implementation of the chipset (i.e. no performance flaws) and the rest will be handled by expansion cards. However, in this budget range we will need a few of the onboard peripherals to make it under a $1000 dollars. I am looking for at least 1 Firewire port, 4+2 USB ports, single Gigabit Ethernet, and relatively new multi-channel audio chip. eSATA and RAID options will also be looked at seriously, after all HD and DVD rips tend to take up more space then you realize.
AMD
There are a number of chipsets that can work with the Socket AM2 5000+ we are using for this particular build. More information on the AMD chipsets side of things can be found be heading on over to AMD's product page. Nvidia has a number of chipsets available as well and more information can be found here.
| | | |
| --- | --- | --- |
| Chipset – AMD/ATI Socket AM2 | Form factor | Notes |
| 690G (Xpress 1250) | ATX/mATX | X700 derived integrated video w/ HDMI |
| 580X | ATX | Enthusiast Cross-fire |
| 480X | ATX | Mainstream Cross-fire |
| Xpress 1100 | mATX | X300 IGP |
| | | |
| --- | --- | --- |
| Chipset – NVIDIA Socket AM2 | Form factor | Notes |
| nForce 500 series | ATX/mATX | Enthusiast and mainstream motherboards |
| GeForce 6000 series | mATX | Includes 6100 and 6150 integrated graphics |
| GeForce 7000 series | ATX/mATX | Incudes 7025 and 7050PV (HDMI) integrated graphics |
As a side note, and something I will touch later in the alternative build section, both motherboard makers offer a very competent integrated graphics motherboards with various levels of video playback offloading. Look for the 690G chipset from AMD and the 7000 series chipset from Nvidia if you are going to go the IGP route. It appears that the 7000 series chipset has the lead in CPU usage when watching various types of video. Both are capable of next-gen DVD playback with mid to high end CPUs from AMD and Intel.
MSI's K9N 570i fits the bill very nicely. Not only does it come with all the features listed above, it also comes with NV RAID 0/1/0+1/5 JBOD, Realtek ALC883 audio chipset, 6 SATA hookups, and optical and coxial S/PDIF hookups. Of course, the other feature which makes the K9N at home in an HTPC is passive cooling.
Intel
As with the AMD platform, Intel has many chipsets available for use including Intel's own highly regarded motherboards. Many of an enthusiast may have doubted Intel's CPUs over the years, but few have doubted Intel to deliver a very solid motherboard to the market. Prior to this generation of CPUs, Intel was the only game in the market, however, Nvidia and ATI have both kicked out Intel Core 2 chipsets.
Chipset – Intel
Core 2 Family
Form factor
Notes

945P/G

ATX/mATX

Budget minded chipset with little performance difference the P965

965P/G


ATX

Middle of the road ~$125 with lots of options


975X

ATX

High end (+$175 dollars)

P35

ATX/mATX

New replacment for the 965 series, includes 1333Mhz bus support
| | | |
| --- | --- | --- |
| Chipset – AMD/ATI Core 2 Family | Form factor | Notes |
| Xpress 3200 | ATX | Crossfire based motherboard |
| RS600 (Xpress 1250) | ATX/mATX | X700 IGP based Core 2 motherboard |
| | | |
| --- | --- | --- |
| Chipset – NVIDIA Core 2 Family | Form factor | Notes |
| 650i | ATX | Enthusiast level motherboard in Ultra and basic SLI versions |
| 680i | ATX | (Unofficial) Support for 1333Mhz FSB and full dual x16 lane SLI |
It is hard to imagine not buying an Intel chipset for an Intel CPU. For that reason (*what reason is that?), the motherboard used for this article will be the ASUS P5B-E. More often then not, ASUS puts together a feature packed motherboard and this case is no exception. The P5B-E meets all the requirements stated above plus it comes with a boatload of RAID options and a single eSATA port to maximize your storage options. An alternaive without eSATA would by MSI's P965 Platinum which is very similar to the P5B-E but does not include an ESATA port. Both motherboards have complete passive cooling solutions.
*Intel has had a history of releasing very stable, very capable chipsets. Their well engineered chipset continue be the bar in which all others try to reach. However, if you do not get an Intel branded motherboard be sure that you get a motherboard that meets the features you require for your build. In the end, the current generation of boards from all three companies look to be very solid and I would have no problem using any of them if they met my criteria for features.
Cooling, Power Supply
Cooling
CPU Cooling
Although it may not seem fair, your HTPC will be judged to the same standards as the products it is trying to replace. Will it have a readable display that tells time? Or worse yet, will it be as whisper quiet as the Cable box DVR sitting right beside it? Don't fight it, it is inevitable and it is your job to build a nice quiet HTPC that everyone can enjoy. Your CPU cooler choice will drive this noise volume which is reason enough to pay attention to the next part of this article.
Although stock coolers have been improved upon in recent years, manufactuers are not targeting the HTPC market when bundling the coolers in retail boxes.. Do you hear screaming fans coming from your cable box? Not likely, nor should you expect that from your HTPC.
The HTPC cooler market has more or less stalled in the last couple of years. After the manufactures went to 120 mm fans and heatpipes, there wasn't a whole lot more to do in the air cooling front. There have been some advances to speak off but are geared towards the gaming enthusiast market where space isn't a limitation. Be sure to check height requirements prior to buying your cooler. Some HTPC cases have a cross bar support in the middle of the case that may interfere with the 125mm plus tall coolers.
The Zalman CNPS series of coolers have long been a staple in the HTPC cooling market. Although their line is more than a couple of years old, they still do a very good job. The tried and true 7000 was the first model released to market and was followed by the 7700, 9500 and then the 8000.
| | | |
| --- | --- | --- |
| | | Notes |
| 7000 | 109*109*62 | The first 92mm cooler from Zalman and still does a great job |
| 8000 | 108*10*62.5 | 92 mm fan heatpipe based low profile cooler, performs a little better then the 7000 and about on par with the 7700\9500. |
| 7700 | 136*136*67 | 120 mm fan variant of the 7000. |
| 9500 | 85*112*125 | High performing heatsink that is typically to high for HTPC cases. |
Does this mean Zalman is the only party in town? Absolutely not, the Thermalright XP-90 (116*96*96) or XP120 (110*125*85) are fine examples of heatsinks that can be used in HTPC applications. These HSFs comes sans fan, so be sure to pick out the appropriate quiet fan and you should be on your way to quiet cooling in your HTPC.
For the budget minded, Arctic Cooling makes a couple of exception coolers for under 20 dollars. Although the performance is not quite up to par as the more expensive coolers, they perform better than the stock coolers and are a whole lot quieter.
For the purposes of this article, I have chosen a Zalman CNPS8000 for $39. The price/performance is the sweet spot in Zalman's lineup and fits the budget very well and you do not have to buy and extra fan and fan controller to get the job done.
Fans/Fan Controllers
Mike over at SilentPCReview.com has studied CPU fans for a number of years and is no doubt more of an expert then I am. On a periodic basis, Mike publishes a fan recommendation list that details price/air flow/noise of the top fans available. He has a very thorough recommendation list starting with the Nexus 120mm Real Silent Case Fan series. Scythe also has a similar family of fans that range from 80mm to 120mm.
A fan controller is a good way to tweak the desired fan speed of your system. This can be done through software that automatically controls the speed or through a hardwired controller such as the Fanmate from Zalman. In this case, we will be using the Fanmate that comes bundled with Zalman's CPU coolers.
Power Supply
We are being bombarded with reviews of 1000 to 1200 watt PSUs on a daily basis thanks to power hungry high end video cards and CPUs. However, we don't play in that arena, even with multiple terabytes of storage an HTPC would be lucky to have a maximum draw of 300 watts. There are many things to look at prior to purchasing your power supply. Capacity, noise and cooling, amperage data etc are all very important.
As mentioned in the introduction, it is very likely that an HTPC will not exceed a max power of 300 watts. Even if your max power consumption is 300 watts. It is very likely all components will not be running fully loaded during various operations. Here are a few common wattages to help your build.
| | | |
| --- | --- | --- |
| Component | Power Consumption (watts) | Voltage Rail |
| CPU (Core 2, AM2) | 65 | 12 |
| 2600 XT/Pro | 47/18 | 12/3.3 |
| 2400 XT/Pro | 14/9 | |
| 8600 GTS/GT | 47/30 | |
| 8500GT | 40 | |
| Tuner Cards | 40 | 3.3 |
| Motherboard | 40 | 3.3/5 |
| Storage | 15-40 | 12 |
I could go into talking about amperage on individual voltage rails, however, any modern power supply will have enough juice for a HTPC rig. For overclocking rigs and larger multi-terabyte media servers, take a harder look at which voltages rails will have the higher amp draw. Here is a quick guide. Column three of the above table has the particular voltage rail in which it draws power. Remember amps=power/volts.
Keeping that in mind, there really isn't a need to splurge big dollars on the latest 1Kw power supply. If your efficiency versus load curve is not ideal for lower voltages you could end up with a lot of wasted heat. Seasonic S-series have a relatively flat curve over their operating range, are quiet and 80+% efficient.
Other notables in the quiet high efficient category are Corsair's HX520, Antec Neo or Earthwatts, Silverstone Element, and the Zalman ZM460. Head on over to SilentPCReview.com for detailed reviews of each one of these supplies. Note that I am choosing a case that comes with a good PSU, but generally these high efficient PSUs run 70 to 100 dollars. For the purpose of this article, we will be using the Antec Earthwatts 430 watt PSU.
RAM, Video Card
RAM
The speed gain afforded by overclocking is not worth the added heat/noise that it may generate. I am not here to argue the merits of overclocking and is certainly worthy of another article. With that said, any brand name ram with a decent warranty and no known stability problems will do the trick.
Much to my chagrin, I will have to leave my good ole reliable DDR400 at the door. DDR2 is what the industry uses now. I guess that only makes sense. Although there is not much of a difference in speed between DDR, DDR2, and DDR3 due to limitations with the memory controller, time and technology marches on.
Let's talk about the amount of memory for a minute. If this was a XP based MCE build, you could get by with 512MB of RAM but given the current price of RAM it just makes sense to have at least 1GB. After all, you can't really go wrong for only about 50 dollars. For a Vista build, I would strongly recommend going the 2GB route. Vista likes memory and given the current RAM prices, we can afford to have 10% of our budget for RAM.
The AM2 platform scales its performance fairly well when it comes to RAM speed, so it makes sense to buy the fastest speed rating the platform allows (DDR2-800). Although the Core 2 Duo platform doesn't scale quite as well (you could probably get away with DDR2-667), the price difference between the two speeds is about $9. With that in mind, we are going to go with a dual-channel 2GB kit of 2x 1GB DDR2-800 sticks of Corsair which runs about $80.
Video Card
As with the processor group, there are two main players in the video card arena. NVIDIA and AMD/ATI have long been in the video card arena and both have solid offerings for HTPC builders.
As with all parts in this article, the type of video card you buy depends on the function you plan to perform. If you are destined for SD content and SD DVD playback, integrated video is the direction you want to go. If HD content and next-gen content are on your must have list, you should choose one of the new mid-range cards that offloads 100% of video decoding of the next generation video codecs. The widescreen gamer route involves spending $300 or more on one of the higher end video cards. However, the higher cards do not offload the video decode 100%. Instead the CPU must bear the brunt of the load. Next gen HD DVD or Blu-ray discs using the intensive H.264 codec thus require a higher power CPU when used with the NVIDIA GeForce 8800 or AMD/ATI HD 2900 series.
A much better choice for the average media center PC build is the Radeon HD 2400/2600 series of cards from AMD/ATI which offers full H.264 and VC-1 decoding offload. NVIDIA's GeForce 8500/8600 series of cards offer full H.264 decoding and basic acceleration of VC-1. These cards seem ideal for HTPC use.
Tuner Card, Case
TV Tuner
Plain analog tuners are all but dead, so picking up a combo tuner is all but inevitable. Two favorites are the AVerMedia M780 which is PCI Express x1 and low-profile. If you favor a standard PCI option the Vista View Saber DA-1N1-I is low-profile and also works very well. Of course if you want to buy your components in store the Hauppauge HVR-1600 is easily found at brick and mortar stores and is a good backup choice, also note that if you're looking to minimize air flow restrictions and/or build a low-profile system the HVR-1600 is full height.
Since this guide is aimed at the DIY builder, we can't really talk about CableCard tuner. However, it is worth noting that most of these cards are coming out with clear QAM tuning. Silicon Dust's HDHomeRun QAM tuning will work with all of the major PVR packages, however, QAM tuning with other cards only work with the software that is shipped by that manufacturer.
All three options are great choices and run in the ninety dollar category.
Case
Cosmetically we have had nice HTPC cases for a few years now. Ahanix and Silvertsone has made sure of that. However, it has been within the last couple of years that manufacturers have really branched out and made cases that function quiet and cool while looking good. OrigenAE really stepped out of the box with their line of cases, providing ample storage, noise dampening supplies, and dual 80mm fans for nice cooling. Case selection for Media Centers are approaching the same diversity as tower gaming cases.
Sometimes, given the profile, 60mm fans can't be avoided. However, if possible, especially if you plan on cramming several HDs and tuner cards in your system, you will want to get a case with 80 to 120 mm exhaust and intake fans. Obviously for noise, and the larger fans move enough air to keep things reasonably cool.
Other things to consider when buying cases are where the hard drives sit. In some old cases, the hard drives were paralell with the sides of the cases and longer video cards would run in the cables and HDs themselves. This isn't as much of a problem with
To meet our budget concerns, we will be going with a Silverstone LC17. It comes equipped with 2x80mm exhaust fans that should keep things cool and quiet. Because of the size of this case and adequate exhaust, using a 80mm fan PSU should be no problem.
*Time to eat a little crow here. We had originally spec'd the Antec Fusion as our case of choice. During our planning stage we had spec'd a matx motherboard and picked the case accordingly :). Sorry about that 🙂
Remote, Keyboard, Storage, Optical Drive
Keyboard/Remote
There are couple of different schools of thought on what type of input device to use. The purist part of the HTPC crowd say remote only and the other free wheeling part says yay to a remote, keyboard and mouse. It all really depends on the function you want from your HTPC. For a hands off CE approach, a remote is all that you should need after initial configuration. For those, like me, a keyboard perched on your lap surfing a few sites and playing the occasional game is also good. As such, I have a couple of solid recommendations for you.
For the remote only people, I highly recommend the Harmony remote that will fit the budget you have. These remotes score very high on the WAF test. After all, who doesn't like one touch control of all of your Home Theater activities. With one button press, you can turn the TV on, DVD player on, and receiver on. It is a technophobe dream come true. Check out our review of the Harmony 890/880 review and Harmony 670 review.
If you are a keyboard man, I would recommend Microsoft's MCE Keyboard and Remote combo. The keyboard comes with all the MCE shortcuts and a laptop stick style mouse. The keyboard is your standard MCE fare, which is actually pretty good. This combo comes with all the necessary input devices needed to operate your HTPC.
Storage
HTPC addicts can never get enough storage. There is almost always something to record or rip or archive. Thankfully, this is the golden age of storage. The cost of a hard drive between manufacturers does not vary significantly so we must search out the hard drive that is the quietest. Samsung continues its reign in this area, and with that I recommend the Samsung HD501LG. Although, I think properly mounting your hard drive is probably a bigger concern then the type of HD.
When mounting your hard drive you should be think of ways to decouple it from the mounting rails itself. The best method I have found that doesn't pass vibrations from the hard drive to the rails is using an elastic or bungee type material to suspend the hard drive. If that is not possible, at the very least you will want to use rubber grommets to get the job done, both the Antec Fusion series and all of OrigenAE's cases include special already grommeted drive cages for hard drives.
Optical Drive
This is probably the hardest recommendation of the bunch. Regardless of what you buy, any DVD player is going to be noisy if it spins up to 16X. Generally your best bet is to employ a drive speed limiter software of some type Ala Nero Speed. Pioneer and Plextor all come with firmware and software that can control the speed of the drive. Asus is known to be quiet with their custom QuieTrack drive quieting technology. As such I would recommend the latest ASUS DVD player for your setup, and it comes in SATA flavor too! However, this recommendation is with reservations! I would like to know more from the community on which drives you find the quietest.
Final Build
I have been doing these articles for a number of years and always felt a little short changed when trying to spend a thousand dollars. However, this year I was pretty pleased. It is worth pointing out this HTPC build will handle most anything you decide to throw at it. Expect this HTPC to perform great in decoding high def DVDs, broadcast HDTV, QAM tuning (if the software you use supports it) and even some FFDShow lovin' for standard definition DVD and other video playback (DivX, XviD, etc).
Of course, this is only one half of your HTPC experience. The next journey will be installing and tweaking the software to score those other 5 marks on the WAF test.
Below you will find links to other HTPC builds that may interest you courtesy of the MissingRemote.com editors. However, they had no rules for their build.
Editor's Build
Mike's – http://www.missingremote.com/legacy/2015?1
Dan's – http://www.missingremote.com/legacy/2011?1