Instant Torque Is Electric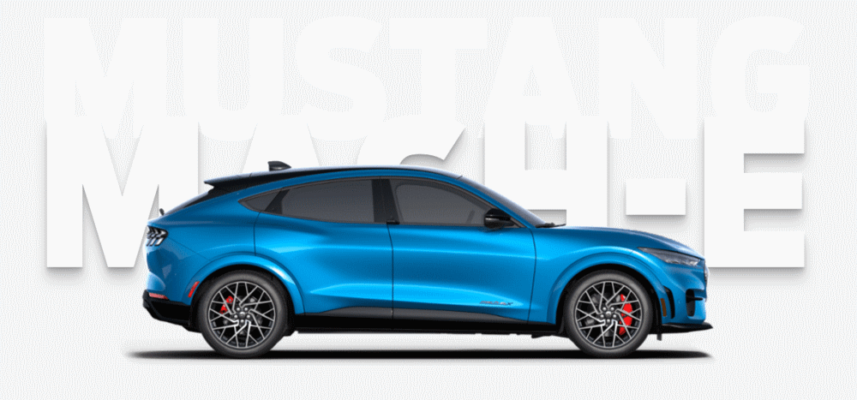 I often find that the key to solving a problem, both personally, and professionally, is to complain out-loud. Sometimes, simply the act of making the necessary noises in a public way is enough to provide the nudge I needed towards resolution. I like to think that it's because the act of articulating the issue, helps me solve it because I didn't define it properly when it was still just rolling around in my head. I suspect though, that it's my inner-self's desire to make me admit failure, and then is gracious enough to unlock the answers. This was not one of those cases though. This time, it took some external stimulus to shake the solution loose; so thank you to those who helped me work through my EV paralysis, both here, and privately. As you might have guessed from the image above, last week I went out and bought a Ford Mach-E; or, I guess, technically a Ford Mustang Mach-E, but the "Mustang" bit still feels a bit forced. Although, I should just embrace it, because I do think the illuminated "pony" badge on the grill is pretty awesome.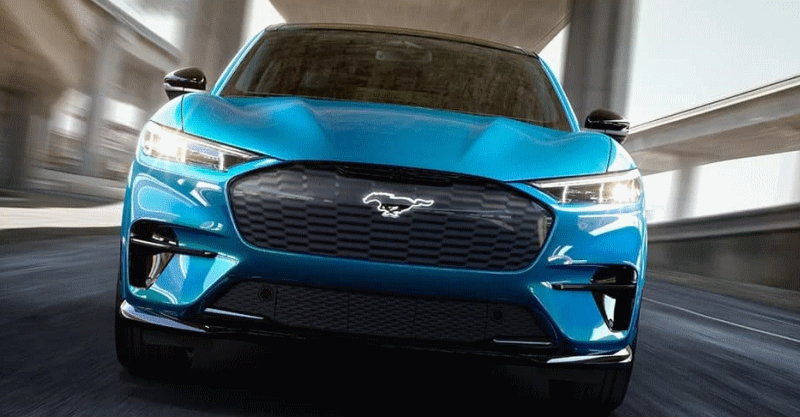 After spending the last ~11 years in a variety of German ICE cars, with their generally upscale sales experience, it was really strange to engage with the array of Ford dealers in the greater Chicago area as I tried to find someone with the trim level I wanted in stock. Unsurprisingly, some of the dealers were slimy AF, but fortunately I was able to find one, by leaving the state, where mutual well-being appeared to be part of their culture; and here we are.
I have seen a lot of moaning about the lack of ground clearance, but those people just don't understand what this car actually is. They see it as an SUV, where I think it's better to think of the Mach-E as an estate car (aka station wagon); and I suspect that this was Ford's stealth play given the specifications. For reasons that I do not understand, estate cars aren't cool in the US, so we can't have nice things. Well, unless you want to spend crazy money. Personally, I'm a huge fan of performance estates, and if I could have bought one when we move back to Chicago from the UK, I would have happily done so. Unfortunately, that wasn't feasible at the time, so I ended up swapping my BMW 335d xDrive Touring for an Audi S4 sedan; a hardship, I know.
When we look at the specifications, it's easy to see what I mean.
| | | | | | | |
| --- | --- | --- | --- | --- | --- | --- |
| Model | Length | Wheelbase | Width | Height | Ground Clearance | Weight |
| 335d xDrive Touring | 182.4″ | 110.6″ | 71.3″ | 56.5″ | 5.5″ | 3,902lb |
| S4 Avant | 186.8″ | 111.2″ | 72.5″ | 56.6″ | 4.5″ | 3,847lb |
| Mach-E GT PE | 186.7″ | 117.5″ | 74.1″ | 63.5″ | 5.1″ | 4,920lb |
Seems clear to me. Aside from the 1,000lb BEV weight penalty (which in truth could be off, finding solid comparative weight numbers for the three cars was an unexpected challenge, but it's probably close enough to be fine), we're looking at some very close numbers across the board. Vehicle height is the only thing that's wildly out of place, but the battery has to go somewhere, and as long as the seating position hasn't been compromised too much, that's just extra head and storage space. Sadly, I wasn't able to find good numbers across these cars to measure seating position, but, fun fact, the GT PE actually has a 1.5″ lower seating position compared to the GT and Premium trims… Probably because it has different seats.
On the topic of seats; the Mach-E's are good enough. Much better than some competitive options, and at least they fit taller folks, but the lack of a seat-bottom tilt adjustment is criminal at this price point. I will say though, that the Performance Edition's buckets are a definite step up from those found in the Premium and GT, but those with broad shoulders might feel differently. Oh, and would it be too much to ask for retractable thigh support Ford (obviously after fixing the tilt thing)? Other than the seats, there's very little for me to complain about when it comes to the fit-and-finish, both inside, and out. The door panels line up, the limited number of physical controls feel OK in the hand, noise intrusion from outside -> inside is minimal, it shows important numbers where your eyes should be pointed while driving, and in general all of the surfaces that one might touch feel nice to touch. Not quite Audi levels of refinement or tactile reward when turning the knobs, but everything is well laid out and intuitive to use. Well, except for the vent controls that are hidden behind the giant touch screen interface in the middle🤦.
The biggest surprise for me comes from the way it drives. I expected it to be good. Firm, heavy (it is an BEV after-all), but still responsive and fun. What I wasn't prepared for is how similar it feels to my AWD BMW 3-series. Steering is well weighted, unlike the Audi, and combined with a similar wheels-at-the-corners steering characteristic it is very familiar – in a good way. But, I have mistimed a few tight parking spot approaches as a result :). Will need to rekindle that muscle memory. Overall, I am very much enjoying the way it drives, but given the recent weather in Chicago, and that I just got it off of summer rubber yesterday, I haven't had the chance to really play with it. Plenty of time for that though.
The Mach-E has been out for a while, so why the sudden interest? The biggest problem for me with the Mach-E, aside from its relatively slow charging curve, is that it there isn't a way to spec the car with a tow hitch in the US. But of course you can in the rest of the world, where it's very common to tow with your estate car. So clearly just an arbitrary limitation here. Probably driven by cost cutting, or perceived market demand. Well, having written it off, I never bothered to revisit the problem until I casually mentioned that limitation to someone who asked "why not Mach-E". Naturally, that led to a fact checking exercise, which surfaced a bolt-on 2″ receiver from a 3rd party. Mine should arrive next early next week :).