ArcSoft TotalMedia Theatre 5 Update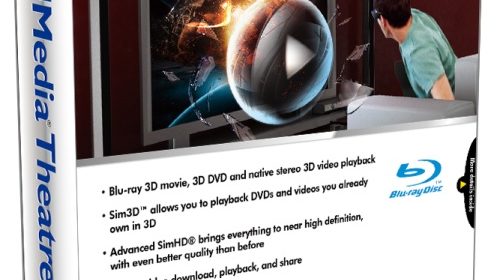 In our first look at ArcSoft's TotalMedia Theatre 5 (TMT5), we found the updated version a huge step forward; however, there were a few outstanding issues we highlighted that were stopping TMT5 from attaining feature parity with stand-alone players and media streamers available on the market. Since that time, CyberLink has responded with an updated revision of their popular PowerDVD (PDVD) software, bringing it closer to the level of polish and overall user experience offered by TMT5. In that context, we've been given the green light to share some exciting news about an update that should be going into public BETA within the next few days.Like any new software application there were a few issues with the initial rev, as well as some notably missing features included automatic refresh rate matching, full featured HD audio support for non-BD content (i.e. MKV) and proper exclusive mode audio support for multi-channel LPCM content.
By now you've probably guessed that besides the usual bug fixes (Media Center "back" button being one), TMT5 has taken a step forward in feature support as well. The most exciting is that we finally have a commercial player that automatically switches the displays refresh rate to the content being played for non-3D content. What this means in practice is if your display supports 23Hz (23.976) and you throw in a disc or file that is encoded at 23.976 frames per second (FPS), TotalMedia Theatre 5 will automatically select 23Hz and flip back when you exit. HUZZAH! Those that use TMT5 for file playback will also benefit from the update because HD audio bit streaming support has also been added in the patch; yes, that means your MKV/M2TS with HD audio can now be bit streamed to the AVR (audio video receiver) untouched, just like BD content. It is also worth noting that MKV chapters and embedded SRT subtitles are now supported, so we can cross those off the "missing features" list as well. Unfortunately, it does look like exclusive mode audio support for 16-bit LPCM did not make the cut though, so we'll have to keep pressing on that point.
Having had only a few hours with the latest update, I'm sure there are several important fixes and enhancements that we've missed and probably some BETA issues too :). Based on what we've seen so far it is very clear that ArcSoft is listening, and committed to creating the best commercial software Blu-ray player available. Let's hope that by raising the bar again, we can expect similar features from the other players in the market as well.
UPDATE:
Beta is available.