HD PVR support for Windows Media Center: Development is alive and well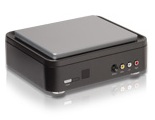 Over the last three weeks I have received quite a few e-mails from concerned readers that Hauppauge may have "dropped" development on HD PVR support for Windows Media Center. The last beta drivers, v1.0.28201, were released a little over two months ago, July 21, 2010, and we haven't heard much since then.
I'm happy to report that development is alive and well. Read on for whats new.
Please note that the below is a beta release notes. This means version numbers and content may differ from what is publicly available. Updates may be added or removed prior to public release as well.
Doesn't seem like much, eh? But they are significant changes. The addition of the "FlushOnChannelChange" registry key was one of the bigger improvements in a previous beta. The fact that it is no longer needed is great. That alone should lead to improved channel changing speeds and no weak signal messages when changing channels.
"Minimized variance in channel change times" could mean a lot of things and 15 seconds is a long channel change but at least it helps users get a good idea of what to expect. Prior to the new drivers I was in the 5-30 second range. Some channels changed very quickly while others seemed to take forever. In the ~24 hours since installing the updated drivers my average has been in the 8-10 second range.
Now for the big one, no more weak signals! (I guess I should add a disclaimer that I haven't received one in the last 24 hours and that certainly doesn't mean they are gone.) I previously did some side-by-side testing on the HD PVR and my Comcast STB and found that the "weak signal" message on the HD PVR correlated to blocking on my Comcast STB. It took a while but earlier today I saw blocking on the HD PVR. As odd as it sounds, I was happy about it, after all I'm not expecting miracles–garbage in, garbage out. I would much rather have a little blocking versus "weak signal" message.
On a negative note, we still don't have native support for Dish Network electronic program guide (EPG) and we are still limited to a single HD PVR using the native drivers. I wouldn't be surprised if the lack of Dish Network EPG support was a consequence of the forthcoming Project Snowbird but thats just speculation on my part.
Overall I am very happy with the beta. The performance and stability seem on par with SageTV for HD PVR though not quite as elegant. The IR blaster improvements are welcome though I continue to recommend 3rd party alternatives if possible. For DirecTV USB channel changing works very well. Cable subscribers running 32-bit versions of Windows 7 can use FireSTB for firewire based channel changing. For the rest of us we have some alternative IR baster options as well using either the Microsoft IR Blaster or USB-UIRT.
Please continue sending feedback to Hauppauge or leave feedback here and we will forward it on. And, please let me know if updates on the beta drivers are useful. Does it help knowing what is coming a few days before it is released?