Snapstream Contest Details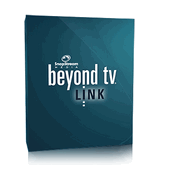 Only a week old and here we are having our first contest!! First off, I would like to thank Snapstream for sponsoring this contest!, without their generous sponsorship this contest to give back to the community would not be possible. Head on over to this thread for further details on how to enter. Place your entry in this thread.
The Grand Prize (the only prize) in this contest is a bundle of products from Snapstream that will have you in PVR heaven. It is a complete suite of products that will your turn your ordinary PC into a Media Center of epic proportions.
How to Enter:
1. The first step is to register at missingremote.com. After that, click on the Snapstram advertising banner above and find something you like at Snapstream.com. Copy and paste what you find in the contest thread, and that is your entry. Suggested things to look at would be clicking on buy on their main menu and looking at one of their bundles, or head on over to their forums and take a look at the plugins available for use. Be original. If I think you have copied and pasted an entry from another person, your entry gets deleted.
2. If you have registered at missingremote.com prior to entry, you are automatically entered once. You are free to enter a second time as stated above.
3. If you submit a news item, you are entered. You are free to enter a second time as stated above in number one.
Contest Length:
Contest closes on October 31st, 2006 at 11:55 pm PST. Currently the contest is open to USA residents only.
Prize Details:
Beyond TV:

No Subscription Fees. Ever.
Skip commercials and other parts of TV shows
Search for shows by actor, director, or title
Intelligent Electronic Program Guide resolves conflicts

New!

Record HDTV from free, over-the-air digital TV signals

New!

Record in DivX, MPEG-2 and WMV formats

New!

Search for movies and sports, as well as by other categories

New!

Play and pause FM radio stations

Beyond Media:

Access all your photos, music and videos from one, user-friendly interface
Access movies on-demand with SnapStream Spotlight
Access weather information and Caller ID
Have fun with photo slideshows
Watch DVDs with Dolby 5.1 channel surround sound
Sort and browse your music by genre, title, artist and keyword
Seamlessly integrate & access Beyond TV

Beyond TV Link:

Watch live television on computers without TV tuner cards

Enjoy the Beyond TV experience on your wireless laptops
Get the Beyond TV experience on older, less powerful PCs
Enjoy all of Beyond TV's features like SmartSkip™ and instant replay

Watch the same recorded or live show simultaneously in different rooms

FireFly Remote:

Advanced radio frequency (RF) technology that works through walls
Comfortable and cutting-edge industrial design
Beyond Media Basic, free bundled software for photos, music and videos
Fast access to movies, TV shows, music, and photos with media buttons
Compatibility with more than 80+ 3rd party PC applications

DVICO Bundle:

DVICO FusionHDTV5 RT Lite ATSC TV Tuner (PCI)
FREE Philips PHDTV1 Indoor HDTV Antenna ($39.99 value)*
FREE high-quality RG-6 coaxial (6-ft) ($5.00 value)*

HDTV Antenna:

High-quality "silver sensor" style indoor HDTV antenna from Philips (Model #PHDTV1). Includes FREE RG-6 coaxial interconnect cable.