GM grabs a hammer, Tesla hands over a nail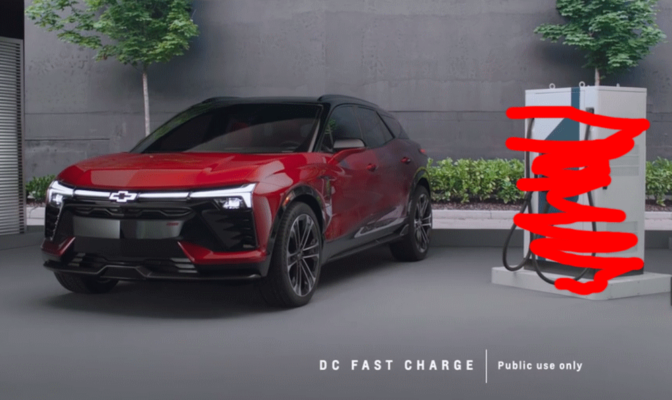 First it was Ford, now it's GM. The not actually a standard "North America Charging Standard" (NACS) connector used by Tesla, has put another nail in CCS's coffin. Now that GM is on board, 70% of the US EV market is committed to NACS. Most of my thoughts around this can be found in the post about Ford's action, so I won't repeat myself. But something else has come to mind since I wrote that though, and that might be bigger. 
What is going to happen to all the new CCS DC fast chargers (DCFC) that Ford/GM are compelling their dealers to build? It doesn't make a ton of sense for them to install a massive CCS network knowing that NACS is their path forward. If they aren't installing those CCS at the dealerships, then that's probably the more impactful aspect of Ford and GM's change of heart then what they are doing with the cars themselves.
Those DCFC were going to be a big part of sorting the infrastructure problems that drives anxiety around range for EVs. All non-NACS EVs. If they aren't happening, it impacts every OEM producing CCS cars, further accelerating the push towards NACS. Sure adapters exist, and maybe adapters are The Way. This isn't a real "format war" because there's no hard technical barrier blocking NACS EV from using CCS DCFC, or the opposite once a CCS to NACS adapter becomes more widely available, assuming OEMs sort out the signalling protocols.
General Motors Co. (NYSE: GM) announced today a collaboration with Tesla to integrate the North American Charging Standard (NACS) connector design into its EVs beginning in 2025. Additionally, the collaboration will expand access to charging for GM EV drivers at 12,000 Tesla Superchargers, and growing, throughout North America. This agreement complements GM's ongoing investments in charging, reinforcing the company's focus on expanding charging access across home, workplace, and public spaces and builds on the more than 134,000 chargers available to GM EV drivers today through the company's Ultium Charge 360 initiative and mobile apps.