T-Mobile launches "FamilyMode" monitoring system. Looks a lot like Circle with Disney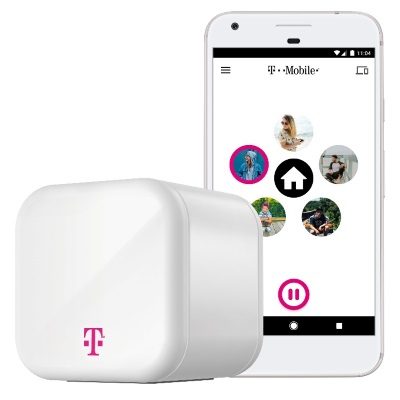 The first thing I noticed about T-Mobile's new FamilyMode monitoring solution is how much the device, and UI looks like Circle with Disney. The second, that it's cost is more than 2x what Circle with Disney charges for the feature set, and is limited to five (instead of ten) devices.  It's not all bad, because the Circle, er…, T-Mobile Home Base is only $20 now, instead of the $99 that Circle (and T-Mobile eventually) asks for the hardware. But, personally I don't see the point…
Enter T-Mobile FamilyMode – the wireless industry's most comprehensive family controls. Available June 29, the T-Mobile FamilyMode app and Home Base let parents manage their kid's online activities and screen time, on their phones and across the connected devices, whether you're on mobile data or Wi-Fi. With T-Mobile FamilyMode, parents can set daily internet limits on apps or platforms, instantly pause or resume mobile internet access, filter out inappropriate content, filter apps based on age range, monitor the live location of their kids, plus much more!

That means when you're at home you can even control the time spent on gaming consoles like Xbox and PlayStation for Fortnite and Minecraft, and when your kids are out and about you can manage their access to social media, plus see which sites and apps they've used. T-Mobile FamilyMode is your digital ally!

Plus, it's just $10/mo for the T-Mobile FamilyMode app and $20 out of pocket for the Home Base– a savings of $80 off the suggested retail price for a limited time.