Unifi 5.7.x gets stable release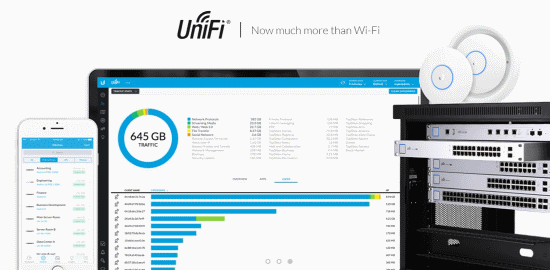 One of the best decisions I made when we were moving back to the US was outfitting the new house with a Unifi Wi-Fi system. Pulling Cat6 through the walls wasn't much fun, but having a dedicated enterprise access point per floor made all of those consumer wireless problems melt away (note to self, really need to finish up that review…). Along with the lack of dead spots, I've really enjoyed the constant improvement inherent in the platform. Today, it got significantly better (for those of us unwilling to run BETA software anyway) with the release of Unifi 5.7.x stable. There are quite a few new features, including the addition of DHCP options to the UI (finally), but the most interesting is a full intrusion prevention system (IPS). Unfortunately, this is a CPU limited process so if, like me, you have a standard USG it will limit your bandwidth to around 85Mbps (OUCH!). USG-Pro users can do 250Mbps, but only the [completely unavailable, and way too expensive for home use] USG-XG-8 can handle a 1Gbps connection.
With that in mind, I'm not sure I'm willing to take the hit long term, but it is very interesting and hopefully Ubiquiti comes through on the rumored new line of USG hardware.
What new features does 5.7 offer over 5.6?

IPv6 support (Beta).
Intrusion Prevention System (IPS) [beta].
GeoIP Filtering options to settings [Beta].
Virtual devices on Maps to plan coverage.
SSH keys to authenticate to device.
Auto Channel feature on Maps.
Release Notes to controller UI.
DHCP options are configurable from the controller UI.
Wireless Uplink priority.
SNMPv3.
Historical statistics per Client (traffic, packets, signal power etc.).