Fingbox adds Digital Fence 2.0 – track any Wi-Fi device in range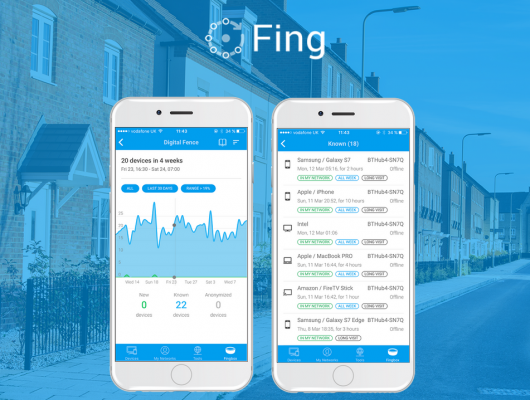 Almost everyone carries around at least one Wi-Fi enable device nowadays, so having the ability to track devices that appear around your house – even if they aren't on your network – is an interesting feature, and one that I have been waiting to play with on the Fingbox. Mine hasn't collected anything that interesting yet, but I'm looking forward to digging into this and seeing what can be done. Now we just need an API to bring the data outside of the box :).
DigitalFence™ 2.0 is here!

Fingbox now logs all wireless devices in the proximity of your network. By introducing a historical perspective, now it's even easier to find and track devices around your Fingbox, even if they are not connected to your WiFi.

Find and watch devices in and near your home, with the new and improved Fingbox DigitalFence. Learn more about the new feature in the Video, Release Notes, and Support Article.