ASUSTOR Launches Surveillance Center 2.6 Beta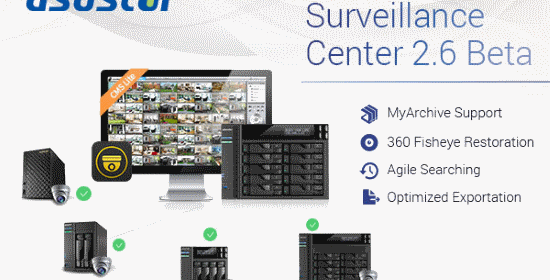 I've played with a couple NVR solutions in the past, but haven't quite found one where the software really lived up to what I wanted to have from a security camera solution. While I don't have the necessary hardware to play with the ASUSTOR solution, putting it on a NAS and providing the wide-ranging BYOC[amera] support certainly hint at the kind of flexibility and capability that would be more to my liking.
ASUSTOR launches the Surveillance Center 2.6 Beta, an economical professional surveillance solution. This new version features CMS Lite to connect multiple NVR devices, effortlessly creating centralized surveillance management, newly added mounting of recordings combines with MyArchive technology for flexible recording capacity expansion and support for 360 degree fisheye camera image restoration provides complete surveillance without blind spots.