Raumfeld wireless speakers reviewed @ RHT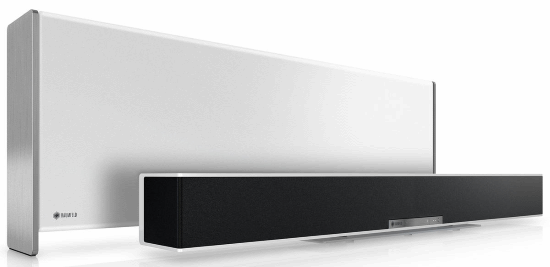 I hadn't heard of Raumfeld before, but after reading the review I'm quite intrigued. While there are few issues pointed out by the reviewer, it seems like solid kit and a welcome entrant in to the wireless home audio market.
Raumfeld is a recent entrant into the whole home audio arena. They've entered into it with a wide array of speakers, from the small models you'd expect on a countertop to a pair of floorstanders more common in a dedicated stereo system. With a nice finish and the best sound of any wireless speakers I've heard, Raumfeld impresses both the eyes and the ears. Some small drawbacks make them imperfect for everyone, but the dedicated music lover will come away impressed.