NETGEAR releases 10GbE Smart Switch family for business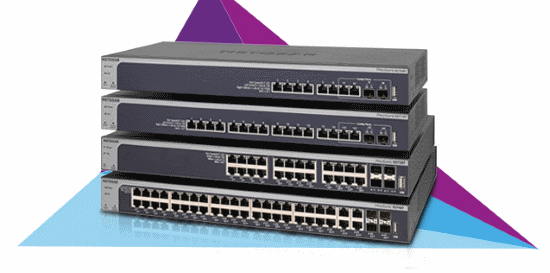 It's probably a bit too early for wide adoption of 10GbE in the home, but it is becoming more important for small and medium sized business (large has been there for quite a while). Pricing is also still very business oriented, but it is nice to monitor and see what's available. There are three new managed switches available ranging from 8 to 48 ports.
NETGEAR®, Inc. (NASDAQ: NTGR), a leading manufacturer of Smart Web Managed Switching, is adding three powerful new switches to its second-generation ProSAFE® 10-Gigabit Ethernet (GbE) Smart Managed Switch portfolio. These products are purposely designed to provide small- and medium-sized businesses (SMBs) and other growing organizations with cost-effective 10GBASE-T connectivity, IPv6 management, and other advanced Layer 2+/Layer 3 Lite features.