SVS PC-2000 subwoofer reviewed @ RHT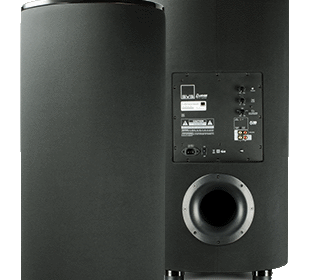 I've never contemplated a cylindrical subwoofer, actually only barely knew they existed. After reading the review of the SVS PC-2000, I think I'm going to have to do some research into the benefits of this shape versus a standard cabinet design.
SVS has revamped their cylinder series of subwoofers with the new PC-2000: a 34" tall, downward firing room shaker. About the only thing in common with its predecessors is the cylindrical cabinet design. The PC-2000 features a new 12" driver from their 2000 series, 500 watt Sledge STA-500D Class D amp, and a rear firing port. Propping up this new design are the elastomer feet of the SoundPath Isolation System. These decouple the subwoofer cabinet from the floor, allowing for better bass performance.