LG 65EF9500 4K OLED TV reviewed @ HTR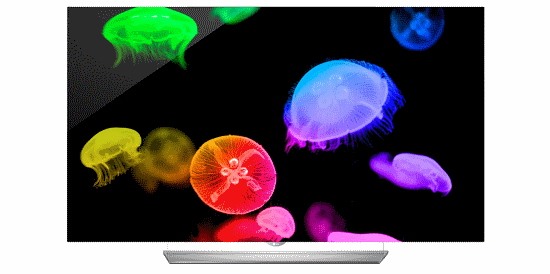 Unless you get a killer deal, or just absolutely cannot wait a few months, now's probably the wrong time to buy a high-end 2015 4K display. Much better to wait until the 2016s are well established, and pick up one of those or swoop in and pick up one of these from the bargin bin (if you can). That said, there is A LOT to like about the 2015 LG OLEDs, so the review is quite enlightening (great picture & color accuracy, not great VPP) and worth a read.
To the delight of many (myself included), LG announced last fall the introduction of its first non-curved OLED TV models. As you may know, LG is the only TV manufacturer that has remained committed to bringing OLED to the North American market (Panasonic has announced a curved OLED TV that will sell in Japan, but there's no word on when/if it will make it to the states), and all of LG's initial offerings were curved. The EF9500 Series is flat and includes screen sizes of 55 and 65 inches, carrying MSRPs of $5,499 and $6,999 respectively at launch. However, the 65-inch 65EF9500 that LG sent me for review currently carries a street price closer to $5,000.