Polk Audio T50 Tower Speaker Reviewed @ HTR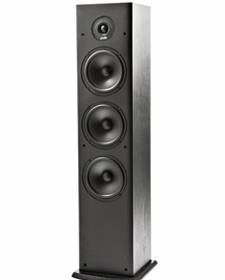 When I started building my first real audio system, many (many) years ago, funds were well short of what I would have liked, so hunting for a good value proposition was essential. I ended up with a great (for the $) set of Pioneer mains that I absolutely loved, but it took a lot of time and a lot of listening to find them. So I completely agree with the HTR reviewer's praise for Polk Audio expanding the good sounding/great value segment with the $258/pair T50.
Andrew Jones really started something when he did his line of ultra-inexpensive yet shockingly good speakers for Pioneer. I'm surprised, though, at how long it has taken other mainstream speaker manufacturers to come up with a response, especially since Jones left Pioneer early this year for Elac and has already come up with a whole new budget speaker line for that company. Finally, though, at least one of the big names is trying to get in on the trend: Polk just introduced the T50, a tower speaker that costs just $129 each, or $258 per pair.