TECHSPOT Reviews Intel Core i3-6100, Likes It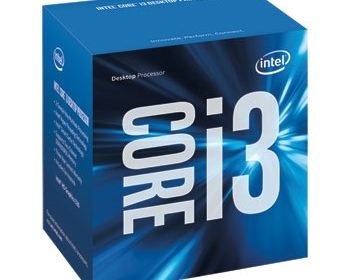 With Broadwell's lackluster desktop release leaving DIY builders out in the cold, I've been a bit detached from following the progression of the platform. This has changed with Skylake, and its full release for all users – not just mobile. Might just be time to modernize that aging HTPC :).
Early this year we compared AMD's $150 quad-core FX-8320E processor with Intel's $150 Core i3-4360 and $185 Core i5-4430. On paper it looked like a no brainer: the FX-8320E boasts 8-threads capable of running at up to 4GHz out of the box and is fully unlocked to boot.

The Haswell-based Core i3-4360 is a dual-core processor backed by Intel's HyperThreading technology for four threads and unlike AMD's chip, the i3 is locked at 3.7GHz with no hope of being overclocked. It's a similar story with the pricier Core i5-4430, which can only clock its four cores as high as 3.2GHz and without HT support there are only four threads available.