SmallNetBuilder Reviews QNAP TS-563 Turbo NAS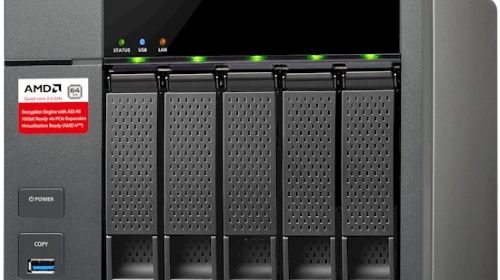 This isn't the first review of QNAP's 5-bay 10GbE NAS, but I always enjoy SNB reviews because of the throrough attention to performance testing.
Scrolling through QNAP's extensive listing of NASes, you can find a product to meet just about any need. Our more recent QNAP reviews have included "SMB" class products, including the high-end TVS-471Turbo NAS and mid-class TVS-463 Golden Cloud Turbo NAS.

This review will focus on the TS-563-8G Turbo NAS. As QNAP's only 5-bay NAS and AMD-powered, it's a unique box. The TS-563-8G is the 8 GB SKU; it's also available with just 2 GB of RAM (TS-563-2G). Both models have a single PCI-E expansion port and five USB 3.0 ports, but lack a front panel LCD screen, HDMI port and locking disk trays.