Synology DS1517+ reviewed @ SmallNetBuilder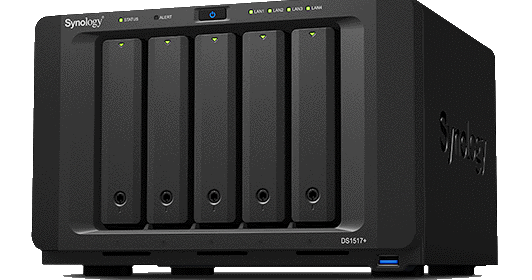 If you're in the market for a five bay NAS that supports BTRFS the Synology DS1517+ might be just the thing. Provided you have the cash, it is a little expensive in this category.
Part of Synology's "Plus" series, the DS1517+ replaces the DS1515+. It features five drive bays, four Gigabit Ethernet ports, four USB 3.0 ports and two eSATA ports. It's a step-up alternative to the DS1515, which is the five-bay member of Synology's "Value" series. The DS1515 also has a quad-core CPU (Annapurna Labs Alpine AL-314 @ 1.4 GHz), but a fixed 2 GB complement of RAM and no ability to add M.2 cache or 10 GbE.