SiliconDust HDHR4-2DT Is On Newegg UK, but you can't buy it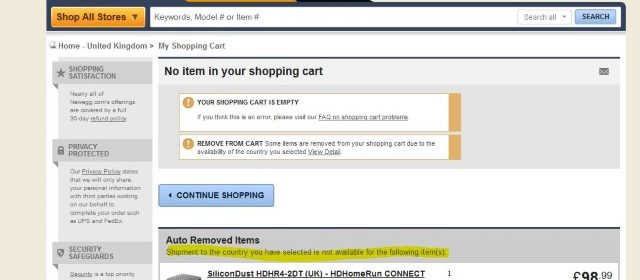 SiliconDust announced on Twitter last night that their DVB-T2 tuner is finally available in retail channels, but you will have to wait a bit for the £98 network tuner as Newegg is having trouble actually letting you buy it.
On the plus side, you can pre-order from Amazon UK with a June 1st expected ship date (what I did). I'm pretty stoked aobut getting my hands on one.
UPDATE:
Unfortunately Amazon missed the ship date and let me know that they don't know when the HDHR4-2DT will be back in stock.