NETGEAR @ CES 2014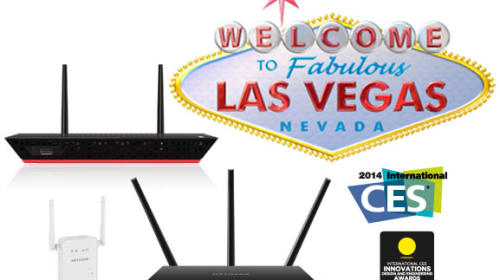 NETGEAR didn't have a ton to show in the consumer space at CES, but they did have two very interesting 802.11AC range extenders on hand and their Trek travel router on hand.
There are a few things that make these devices interesting. First off, until now if you wanted to bridge an 802.11AC network it required two routers – like the NETGEAR R7000. Having a specialized product cuts the cost down dramatically, the two stream AC750 should cost $90 and the three stream AC1200 will run $129. More importantly, both of these devices are two radio extenders – meaning that there are discrete radios for send and receive so bandwidth won't be halved. I talked to a few networking OEMs at CES and NETGEAR was the only one who had a two radio extender. I've asked for review units for both, hopefully the performance matches expectations.
The standout feature for the Trek is that it offers two NIC ports on the back, so you don't have to choose between wired WAN and wired LAN. It is a bit larger than some other offerings and there's no battery like the D-Link one, but still quite interesting.
There was a lot more going on in the MSO and service provider space at the booth. They had a centralized home entertainment hub (router, DVR, STB) very similar to what Intel was showing last year that works with a Chromcast sized HDMI STB dongle. Also, like a lot of vendors this year there was a focus on home automation, but like the hub it's not intended for retail purchase.