Honeywell @ CES 2014

We did run into Honeywell at CES Showstoppers and you are probably thinking why do I care. Well they have announced the Industry First: Voice Activated Cloud-Connected Thermostat for D.I.Y. Homeowners. They were kind enough to show us the unit with the new app for iOS and Android. It will let you control your thermostat with your voice or anywhere in the world with the smart app. You can asking it commands like, "Hello, thermostat make it four degrees warmer" and it will recognize the homeowners voice from even across the room. They have changeable color backgrounds and the device will get smarter over time. Check out some images below and the press release. We are working on a demo unit for review, stay tuned.
With the Total Connect Comfort App you can do full programming of the thermostat and help with Energy Savings. The App will help you manage your home and show you the weather forecast so you can plan out your week at home to make sure the right temperature is always set at your home.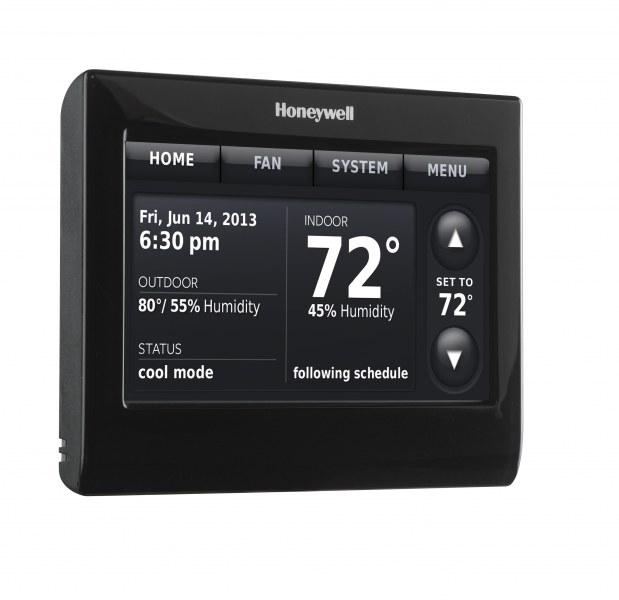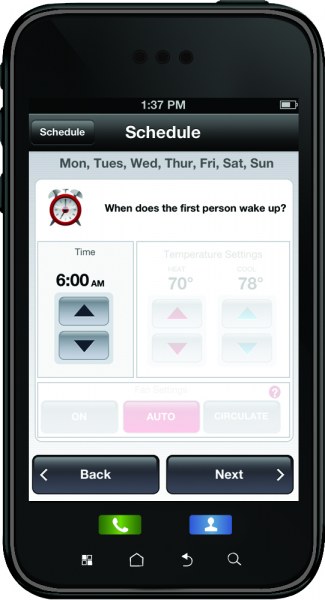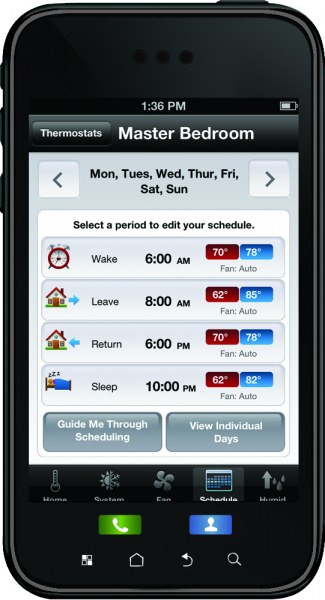 A first-of-its-kind consumer device, the Wi-Fi Smart Thermostat with Voice Control utilizes advanced far-field voice-control technology, which breaks through the ambient noise of a busy household and recognizes commands such as "make it four degrees warmer" or "make it much cooler" — even from across the room. Upon installation, the thermostat immediately recognizes the homeowner's voice and adjusts the temperature setting based on their request. This is the first cloud-based voice controlled solution that will get smarter over time, adding more commands based on its interactions with homeowners.

Honeywell Thermostat Press Release (PDF)
Honeywell Total Connect Comfort Press Release (PDF)
Honeywell WiFi Thermostat