Intel Announces Media SDK for Linux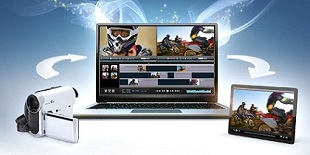 Today Intel announced at the North American Broadcasters show that they will be releasing a version of the Media SDK (MSDK) for Linux. For those who don't know, the MSDK is the software layer that enables Quick Sync (QS) hardware accelerated video decoding and encoding. Given the location of the announcement Intel is probably targeting MSOs to use this technology in their rendering servers, but it also has potential for applications in STB as well. All that said, I'm much more interested in how it will play in the Linux media server market for applications like XBMC + Plex. The implementation is not limited (like is is on pre-Windows 8) to display device enumeration so it will work headless, and coolest of all should be API compatible with the current Windows SDK – so porting existing apps will be straightforward.
The limited beta starts soon, so if you're interested in having a go make sure to sign up ASAP. I will be :).
For the first time, Intel® enables developers to easily create high density, energy efficient datacenter and embedded media solutions with Intel HD Graphics. Intel Media SDK 2013 for Linux* Servers now supports hardware acceleration for video on the Intel Xeon® E3-1285Lv2 and 3rd Generation Intel Core™ processors with Linux operating systems. The new SDK simplifies the development of enterprise media applications, improves video processing performance, and reduces the complexities of accessing hardware acceleration for real-time streaming, teleconferencing, and video analytics. Developers have the opportunity to sign up for the limited beta here, and visit the Intel NAB booth #SL9610 for more information.