Plex Media Server v0.9.7.3, Plex/Web Released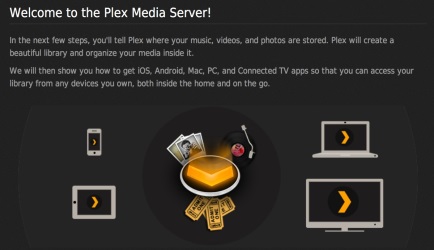 A couple of months ago, coinciding with the release of Plex Media Server version 0.9.6.8, the Plex team made a couple of big announcements. The first announcement was the introduction of PlexPass, a new subscription system that would provide Plex supporters with early access to new features in develpoment. The second announcement was the introduction of a new Plex web client, which would also be the first new beta feature made available to PlexPass members. The new web client, dubbed Plex/Web has evidently been given a thorough working over by the PlexPass community and is now ready to break cover into general availability with the release of Plex Media Server version 0.9.7.3. There are new multi-selection options, remote playback tools, and universal search all on tap with Plex/Web, and the Plex team is touting a greatly improved first-run experience with a new setup wizard. As for Plex Media Server, there are updates to support Plex/Web, but more importantly, a brand-new transcoder that should be more efficient in how it uses CPU resources and a host of API updates to improve metadata management. The Plex team is pretty excited about this new release, and with so many new features it is easy to see why.
We're super excited about Plex/Web, and we suspect you will be too. It's the fastest and richest Plex client that exists today for managing, browsing and playing your content. No, it's not a replacement for the gorgeous Plex Media Center, but you can run Plex/Web from anywhere in the world in any (reasonably modern) web browser.