Ceton Echo Now Available for Pre-Order for $179, Newegg Exclusive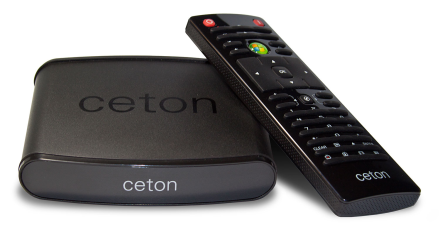 It is has been a long time coming, but the Ceton Echo Windows Media Center Extender is now available for pre-order for $179. Pre-orders will be taken exclusively at Newegg and carries a listed release date of 11/30/2012. Ceton is stating that pre-orders will be fulfilled on a first ordered/first shipped basis. Making the deal even sweeter, Newegg is including free shipping and a $10 promotional gift card for pre-orders. At the moment, the specifications that Newegg is listing for the Ceton Echo are not completely accurate. We have reached out to Ceton for clarification and they are working to get the specs list corrected, so be sure to visit Ceton's product page if you want accurate details about the Echo's capabilities. As the first new WMC Extender to be released in a number of years, and likely to be the last as well, there has been a great deal of interest in the Echo. We will have a full review in the near future, but be sure to check out our first look preview to get a little taste of what to expect.
Starting today, consumers can pre-order the Ceton Echo at Newegg for $179 and receive a $10 Newegg Gift Card as well as free shipping. The Ceton Echo is expected to ship to pre-order customers by November 30, 2012 on a first-ordered/first-shipped basis.