E3: Nintendo Wii U to Offer Netflix, Hulu Plus, YouTube and Amazon Instant Video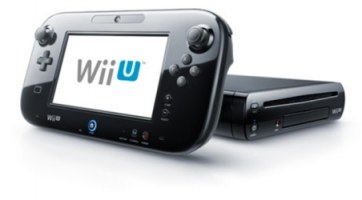 Nintendo has shown little enthusiasm in the past for turning the Wii into a media streaming device. The Wii does offer access to Netflix and Hulu Plus, but this is a far cry from the variety of media streaming apps available on the Xbox 360 and PlayStation 3. For Nintendo, the Wii U, the new console that launches later this year, might be an opportunity to change things. We've already seen the TV remote controls that the company is baking into the Wii U GamePad. Even more promising was the announcement at Nintendo's E3 keynote that the Wii U would launch with Netflix, Hulu Plus, YouTube and Amazon Instant Video apps. This is still a far cry from what the competition offers but, it is certainly a step in the right direction.
It's not all that surprising, considering that most of these video streaming services run on anything with a computer chip in it these days. But Reggie Fils-Aime has confirmed at Nintendo's E3 press conference that the WiiU will be compatible with the usual streaming hookups, including Netflix, Hulu, YouTube, and Amazon's Instant Video service.