Pandora Accounts for More Than 70% of Top 20 Internet Radio Services, 6% of All Radio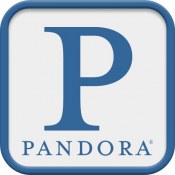 At this point, it seems like Internet radio has been around almost as long as the Internet itself, and yet Internet radio has never been more important as the number of streaming music services has exploded over the last few years and more of those services have worked to provide a new take on the Internet radio paradigm. The service that has arguably captured the most headlines in the last year or so is Spotify, but while Spotify has reportedly struggled to gain traction in the US, Pandora seems to be quietly growing. In the company's most recent quarterly statement, Pandora announced that they have a 71.7% share of the top top 20 US Internet radio services. Now, by limiting the market to the top 20 services, Pandora is able to inflate their market share numbers at least a bit, but perhaps the more telling number the company released is that Pandora now represents almost 6% of total US radio listening. Obviously the real test will be whether Pandora can start making money, but with losses shrinking and market share growing, you can bet Clear Channel and Cumulus Media are going to start paying attention if Pandora can push that 6% into the double-digits.
Pandora CEO Joe Kennedy recently announced that the music streaming service had surpassed 150 million users in the United States and was the second most downloaded app in the history of Apple's App Store. According to the company's recent earnings report for the first quarter of fiscal 2013, Pandora grew to a record 51.9 million active users, representing a 53% year-over-year increase.