Comcast XFINITY, HBO Go, and MLB.tv Launch for Xbox 360 Amid Shifts in Xbox Live Usage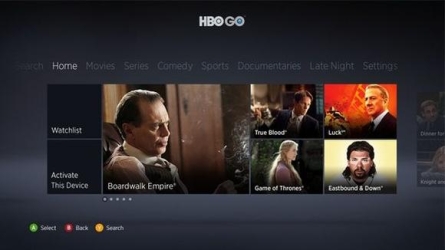 Evidently Comcast posted those support pages just in time as the Comcast XFINITY TV app for Xbox 360 is now available. Joining XFINITY TV are MLB.tv and the long awaited HBO Go app. As we have come to expect from most of the Xbox Live entertainment apps, only Xbox Live Gold subscribers can partake of the streaming, and each service has its own additional restrictions. HBO Go and XFINITY TV are available exclusively to subscribers, though interestingly enough Comcast subscribers will not be able to access HBO Go on the Xbox. This will also be true for Time Warner Cable subscribers. The MLB.tv service is also subscription-based, though it does offer some limited functionality for non-subscribers such as standings and game recaps. All three apps also include Kinect support.
Confirming yesterday's whispers, Microsoft announced that today marks the launch of Comcast Xfinity, HBO Go, and MLB.tv apps for Xbox Live — three new heavy-hitters that join the likes of Netflix, Hulu, YouTube, VEVO, and more. The launches mark a milestone for the Xbox 360 as the company poises to make the home console a versatile media hub not just for gamers.
The new apps launch as Microsoft reveals that their strategy to transform the Xbox 360 from a hardcore game console into a versatile media device appears to be paying dividends. For the first time ever, Xbox Live users used their Xbox systems more for watching video content and listening to music than for playing games online. 
Microsoft has also shared some rather interesting stats for its new entertainment apps on Xbox 360. Xbox Live Gold members in the US are now spending an average of 84 hours per month on Xbox Live, with entertainment app usage more than doubled year on year.