Corsair 430W ATX Power Supply for $14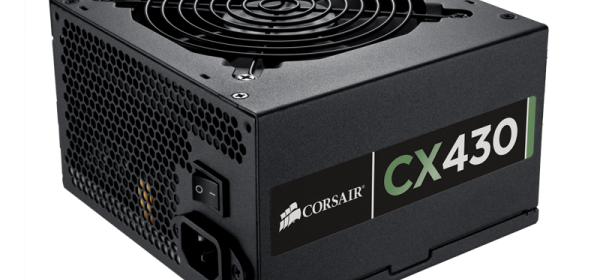 A lot of people like to use the Corsair CX430 ATX power supply for their HTPC because it offers a decent value at its normal sub-$50 street price. I noticed Newegg is promoting an exceptional deal on this power supply for the weekend.
The price is $39.99 – $20 rebate = $19.99 with free shipping. For the weekend, there is also a 15% promotional code (EMCYTZT367) for this unit bringing the total cost down to only $14!
Note: you might have to be a Newegg newsletter subscriber to use the code, but I am not certain.
The Corsair Builder Series of PSUs are designed for worry-free compatibility for your home desktop PC system build or upgrade. With features usually reserved for premium power supplies, they are a great choice for systems where continuous and reliable power delivery and low noise are essential.

With up to 80% energy efficiency and 0.99 Active Power Factor Correction, the Corsair Builder Series CX430 is the ideal choice for PC builders and upgraders who need a great value, quiet and energy efficient PSU for a low/medium specification home or office PC.