Spartacus: Blood and Sand Season TWO!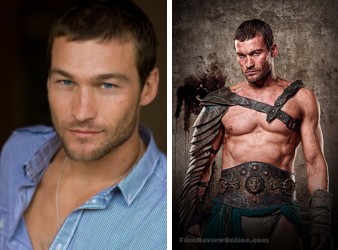 I have to admit that this news actually brought a tear to my eye. No, not simply because there actually is going to be a second season. While I am very happy about that, what was very moving was the news that star Andy Whitfield, Sparatacus himself, has apparently triumphed outside of the gladiatorial arena in the biggest battle of his life by beating cancer. If you weren't aware of this, he was diagnosed back in March with treatable Stage 1 non-Hodgkin lymphoma. If you click the link below, The Flickcast also has an interview with Andy.
Spartacus: Blood and Sand is back with a vengeance, with more
blood and you guessed it – more sand. In addition to shooting what will
be a glorious Season 2, Starz is also shooting a six-part prequel that
will be covering The House of Batiatus' rise to arena awesomeness and air in January 2011.