RHA T20i High Fidelity noise isolating DualCoil In-Ear Headphone with remote and microphone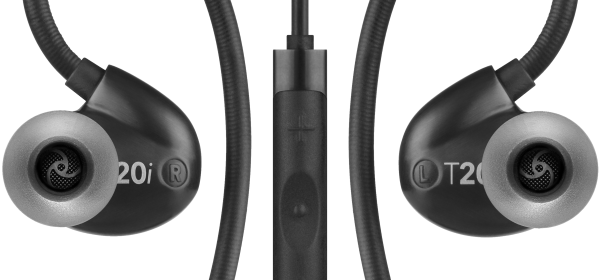 With a quick glance, it is obvious that the $200 RHA T20i look the part of a premium in-ear headphone. Whether it's the injection molded stainless steel driver housings, or the fit and finish of the other key touch points, we see fastidious attention to detail. Innovative design does not stop with the appearance either, including high-quality materials and RHA's DualCoil driver system, which provides a clear and focused audio experience alongside the good looks.
Device







Packaging and accessory levels for the RHA T20i are consistent with the $200 MSRP. Alongside the 3.5mm wired headphone, ten (six rubber of various shapes, and two Comply foam) tips, a lapel clip, and a very nice carrying case are included.






Build quality is a step up from there. All the little bits look, and feel, premium. The overall tactile experience is very rewarding. RHA clearly paid close attention to the details. Both in design and material section at each of the touch points.
Use
I was mightily impressed by the RHA T20i headphone the first time I experienced them, and they haven't let me down yet. It remains a joy to remove them from their case and fire up whatever I feel like listening to. Whether something as simple as The Civil Wars, energetic as Rammstein, or just a chill trance mix – the RHA T20i's excellent clarity and response is obvious. It would be hyperbolic to claim that I heard the music in a new way, but it is not an exaggeration to say that I more easily noticed more complexity and depth in many of tracks used to test the T20i headphone. Little details just flow to the surface of consciousness in a more frictionless manner. Much of this is likely attributable to RHA's DualCoil driver design. Similar in concept to how a speaker uses a defined crossover to split audio streams into discrete flows for the woofer and tweeter, or an audio video receiver (AVR) segments to the subwoofer and other speakers – freeing components to do what they do best. Having two coils, one for lower and one for higher frequencies, allows for more specialized tuning and therefore better audio reproduction.
Most of the testing was conducted using FLAC (freed from their plastic prisons over the years), but I did not find the value of the T20i headphone to be limited strictly to lossless tracks. The same observations are valid regardless of the source, although to be clear they are not magical. The better the source material, the better the experience will be. But, as long as you feed them reasonably, they will perform. Streaming service users will hear the benefits too, and not just with the paid variety. There are a lot of great mixes and tracks available on YouTube, SoundCloud, etc. with my preference here running strongly towards EDM. Which provide a good opportunity to play with the tuning filters. Also, for those whose preferences swing towards High-Res audio, the T20i are certified.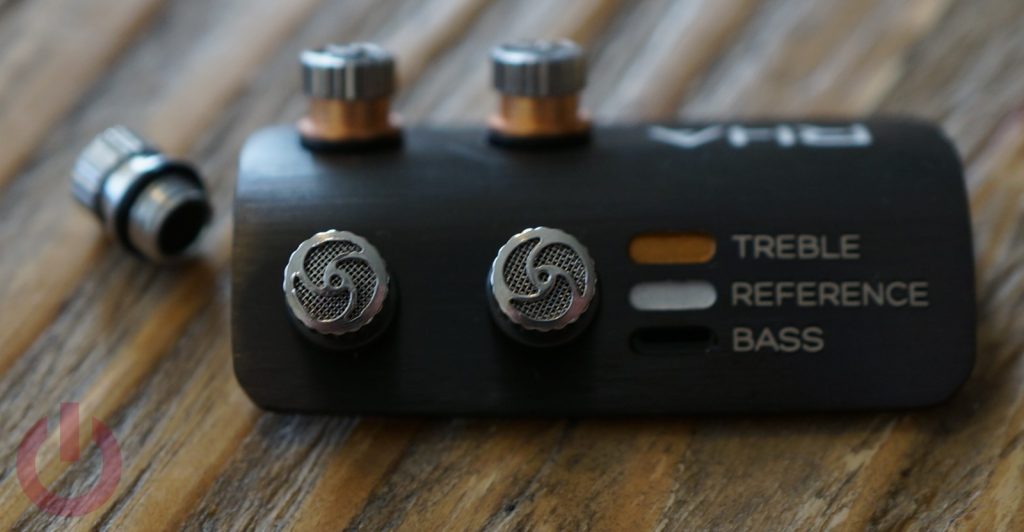 RHA provides three pairs of physical frequency filters with the T20i headphone, to tune for personal listening preference: reference, treble, and bass bias. The T20i ships with the reference set installed, and that was what I found to be the best balanced (understandably), focused, and most consistent with my expectations. That said, it was fun to play around with all of them. I got more mileage out of the bass filters than the treble, because, well it was more fun. The effect is not massive either way though, but it is clearly noticeable. So if you are the type to change the EQ to target a particular sound, you will like them.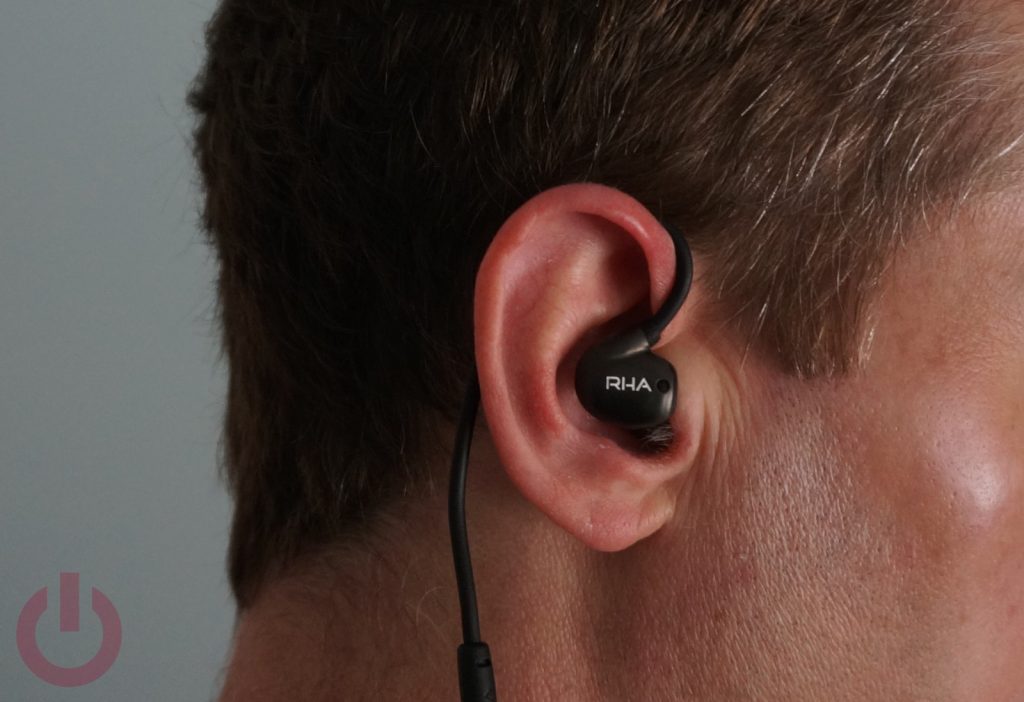 I did not expect the RHA T20i headphone to be as comfortable as they are: 41g is portly for an in-ear headphone. I think it mostly comes down to the moldable over-ear hooks doing what they were designed to do. Distribute the weight more evenly than otherwise possible. The rest of the comfort equation should be assigned to the collection of tips provided in the box. My preference was for the Comply set because they provided good sonic isolation without as much of that voice-rattling-round-my head feeling other tips can have while talking. Clearly this is something that will vary person-to-person, everyone's ears are unique, and why it is important to have many choices available. I would be surprised if your perfect fit isn't found with at least one of the ten tips included.
The only disappointment I have with the RHA T20i is that when they say "for Apple", it means that the most of the functionality on the remote is limited to those devices only. The microphone works on Android and Windows PCs as well, and so does Play/Pause, but that is pretty much it. For me, microphone is enough. I don't use the transport and volume buttons on my headphones, but it is very unfortunate that the full feature set is not available outside of the Apple ecosystem. With other vendors able support everything, and the commonality of multi-platform device ownership, it is a significant drawback for the T20i if remote control function is an important feature for you.
Conclusion
At $200, the RHA T20i in-ear headphone is not cheap. But, I do think it provides excellent value for money. Especially when compared against higher priced sets from better known brands, that also play in the premium audio space. The T20i offer excellent fit-and-finish, tactile experience, comfort, and build quality complemented by an innovative DualCoil driver design which provides a clear, focused, and well-rounded aural experience. I was impressed the first time I listened to them, and I remain just as impressed now.
Pro:
Fantastic sound
Flexibility to find the perfect fit, and sound preference
Build quality
Comfortable
Con:
Transport and volume controls only work properly on Apple devices
Thanks to RHA for providing the T20i review sample.