MCE: Digital Cable Advisor Tool Available Now!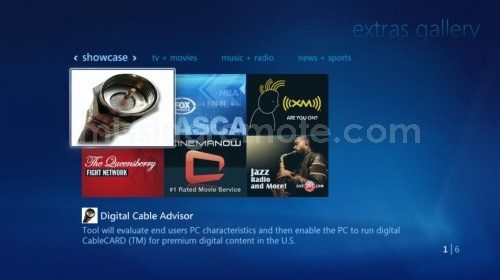 Well, shortly after word hit that the ATI 1.19 copy free firmware has hit Windows Update, now we have the Digital Cable Advisor tool making its appearance on MCE Extras Galleries across the country. This will enable any capable Windows7 Media Center system to be able to use the ATI Digital Cable tuners. Here's the full process in screenshots.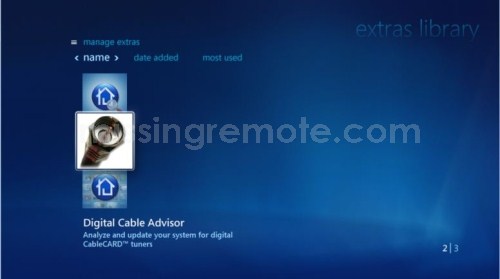 Once installed you can find it in your Extras Library as well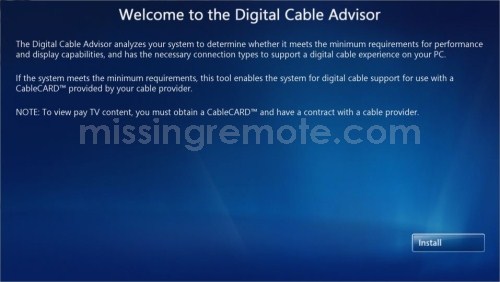 First page of the installer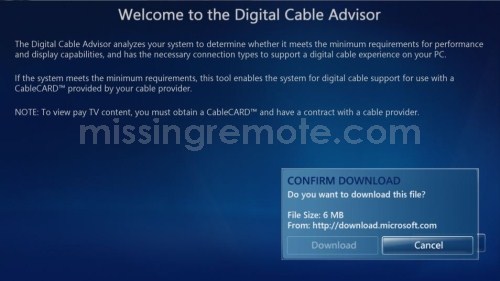 Nice 10′ Installation process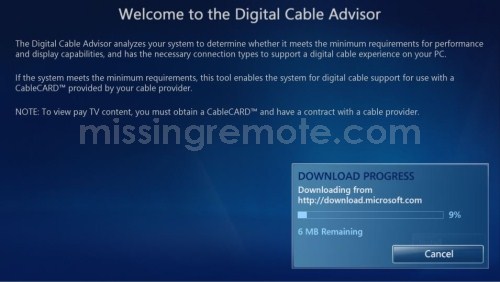 Downloading the app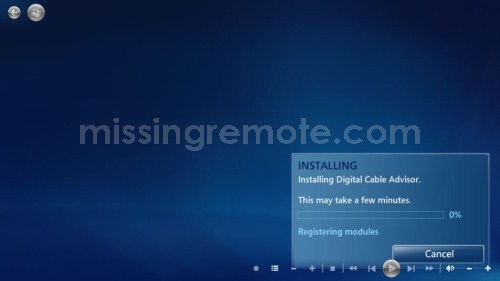 Installing – Note, you will need to click OK on the permissions popup, which may work via remote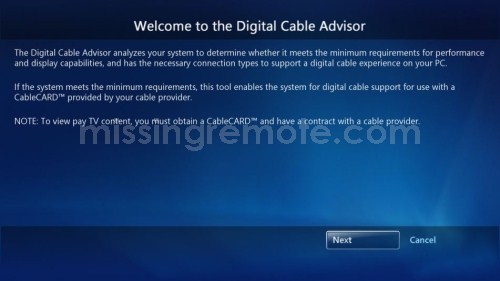 The Advisor is automatically launched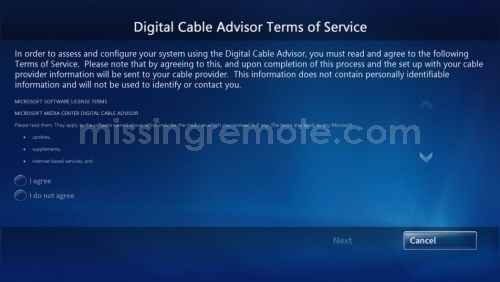 Beautiful terms of service required agreement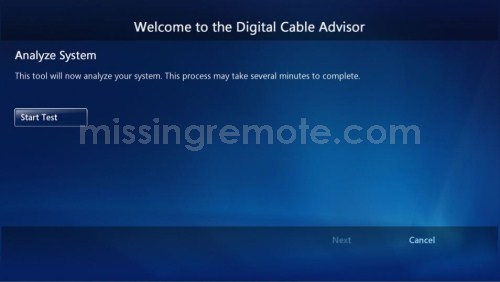 One more button, almost done!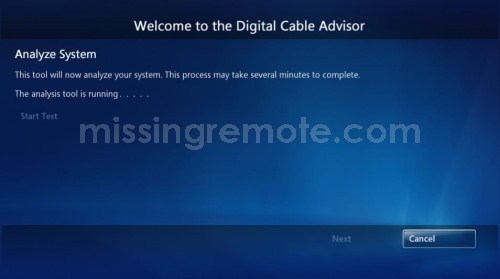 Analyzing your system…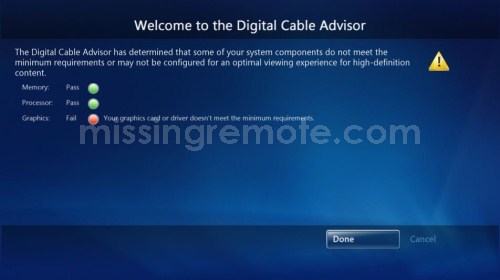 Three phase checklist, if you fail you'll see this screen and no cable card fun for you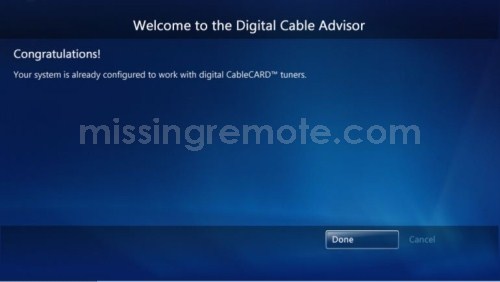 If you try the app on a system already cable-card enabled you'll see this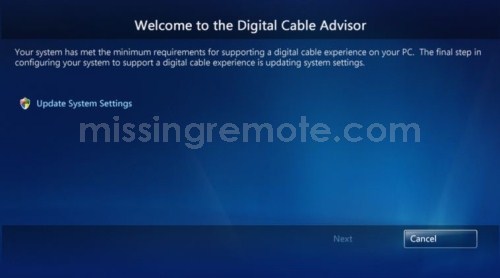 If you pass the tests, you are able to click the "Update System Settings" button to complete!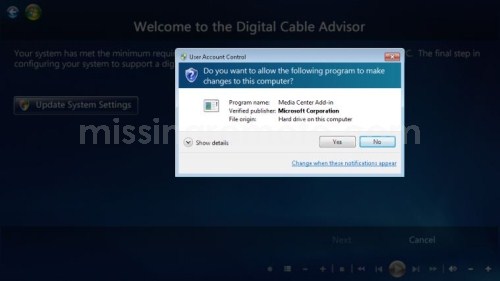 Need permission to finish this step…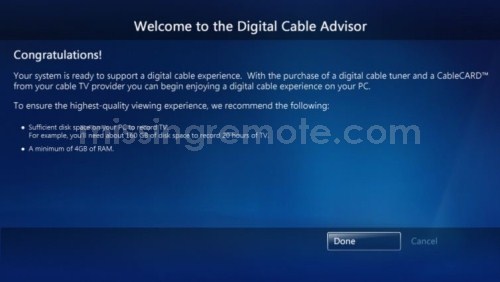 Once completed, you'll get this lovely message!
And that's all there is to it! Kudos to ATI and Microsoft for finally making the process, and then making it really simple to implement! Now all we need is the ATI Tuners to be sold via Newegg and make everyone's life that much easier (or for Ceton to release theirs)!