A Better Route Planner (ABRP) Phantom Chargers!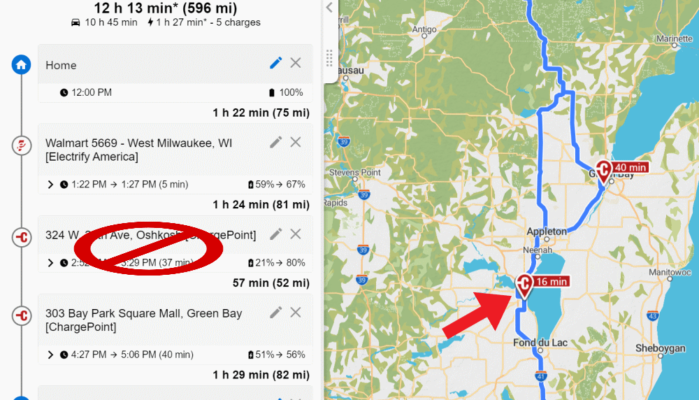 First off, let me say out loud, or what passes for out loud on the Internet, that I am a big fan of A Better Route Planner (ABRP). I have found the service to be incredibly useful for planning complex trips with my EV. Although, full disclosure, I'm not currently a paid user because they don't support Bluetooth ODB adapters; and I'm not buying a BTLE one when my OBDLink MX+ is better. When they fix that, I will happily pay them, so ABRP if you're listening please, pretty please… But I digress. The point of this post is that ABRP tried to route me to a 150kW charger that doesn't exist – and that's a HUGE problem.
I'm writing this for a few reasons, and one of them isn't that I want to crap on ABRP, because I really like that is exists, even though it shouldn't need to. Although, c'mon guys, make it easier to report that you have phantom chargers in the tool. This isn't even a random Level 2 (240V AC), thing, it's a 150kW DC fast charger (Level 3 or L3) that just doesn't exist…
Digging into the details a little, ABRP has this listed as a ChargePoint CCS charger.
But ChargePoint has no record of it, which is odd because it's supposed to be their charger. It's not on PlugShare either, or Ford's route planner, or anywhere that I can find…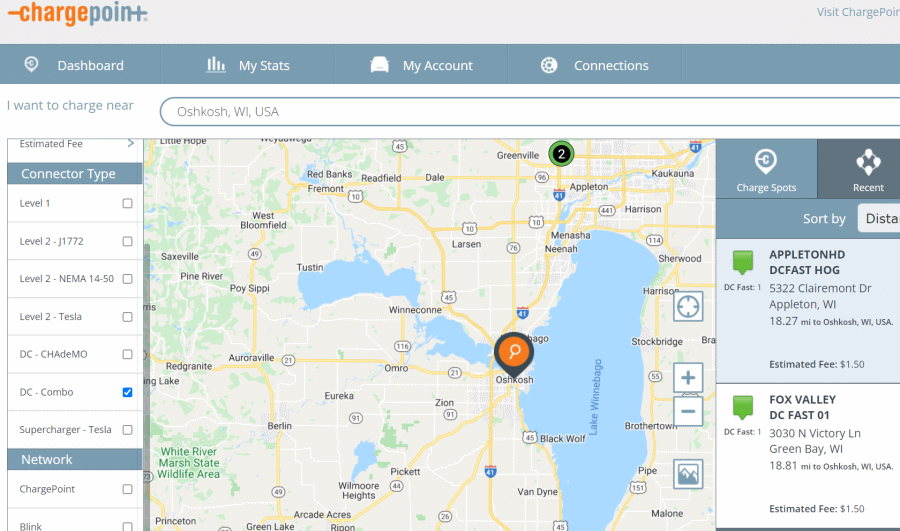 The thing that annoys me about this is that it never occurred to me before this moment that the L3 infrastructure data in ABRP would be wrong. So the main point, besides me venting, is PSA – check their work. It might be wrong. You don't want to get stranded.
I just happened find this out by chance, and if I had relied on the data blindly, as I was doing before, it would have created a big problem. L3 chargers are few and far between, even if you have a Tesla. So the goal in most long drives is to leapfrog from one L3 charger to the next, often with just enough in the battery to get you there, and not far beyond. So it could have easily been a call-Ford-for-a-tow kind of problem…
This kind of thing might be acceptable understandable from a free, crowdsourced, application, but ABRP has a premium option with the same underlying data which runs 5€ (~$5.50) / month. It's not a huge number, obviously, but that's not the point. This is a commercial service, and if they are going to charge a fee, it should work. It should have good data. And a way to flag issues with the data if they are discovered.