OPPO Digital bids adieu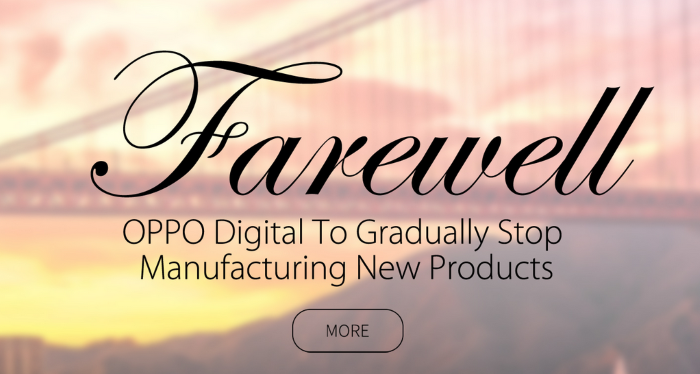 I've never had a chance to play with any of OPPO's disc players, but they have an amazing reputation for setting the standard in quality and performance. So it was a bit of a shock, and a little saddening, to hear that they will no longer be manufacturing new products. I imagine the problem with OPPO's business, comes down to the same reason that I've never owned one – even though I thought long and hard about picking up the OPPO 203 (which at the time was the only Dolby Vision enabled UltraHD Blu-ray player). The marginal gains in features and performance justify a 2x price difference versus the inferior product.
It has been 14 years since we established OPPO Digital in the United States, and with the support of our customers, technical partners, and movie/music studios, we produced many award-winning Hi-Fi audio products and universal disc players, spanning three generations from DVD, Blu-ray, to 4K UHD.

As our latest 4K UHD players reach the pinnacle of their performance, it is time to say goodbye. We are proud to have made such well-regarded products and to have served the enthusiast community. Without our customers' suggestions, encouragement, and support, we could not have accomplished these achievements.