Zappiti announces NAS Rip 4K HDR – Claims UltraHD, Blu-ray, and DVD "back-up" support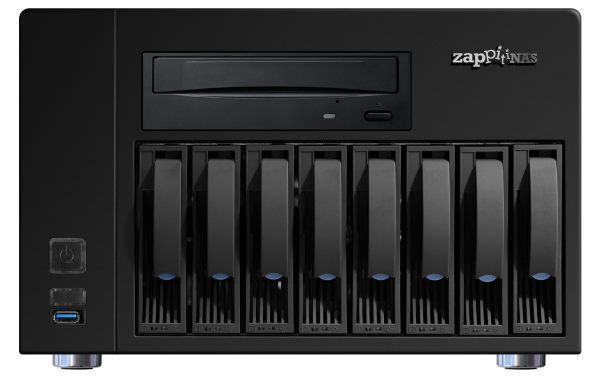 The last time I saw anything from Zappiti, they were still making a nicer UI for the Dune HD line up of local media streamers. So when this popped across my radar, I was suprised on a couple fronts. Now, it's unclear whether the Zappiti NAS Rip 4K HDR supports ripping UltraHD Blu-ray or just the other formats, but this is an area of recent innovation so it wouldn't surprise me if it was in the feature set. With eight HDD bays there will be plenty of storage expansion, but bizarrely Zappiti has opt'd for a RAID5 layout. C'mon guys, that's not a great idea.
With high performance video processing technology and a rich media center application, the Zappiti NAS RIP 4K HDR delivers an optimal value for Zappiti users to build up an ideal audio / video library storage and feature rich entertainment hub. The Zappiti NAS RIP 4K HDR was designed from the ground up to store movies reliably on a modern array of hard disk drives without compression or loss of quality. Designed and assembled in France (Europe), the Zappiti NAS RIP 4K HDR is highly scalable and able to continue operating even after a drive failure, without losing any content.