Arduino ESLOV IoT kit on Kickstarter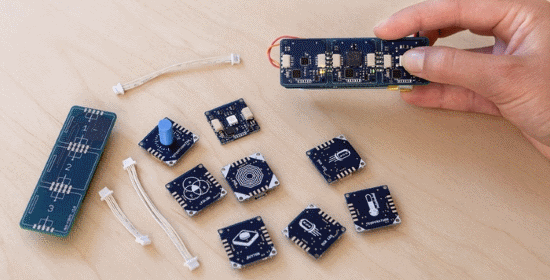 I'm a big fan of these little IoT enabling kits, including the Arduino. Getting everything working with the various sensors can be a bit of a challenge (or a big one). This kit looks to help with that by providing standard interfaces to a pile of really useful sensors and a more user friendly IDE.
ESLOV is a plug-and-play toolkit that makes it easy to create Internet of Things (IoT) devices. It simplifies the development process, enabling you to build connected gadgets without prior hardware or programming knowledge. Just piece the modules together and bring your ideas to life in minutes!