OmniMount 3N1-PJT projector mount reviewed @ RHT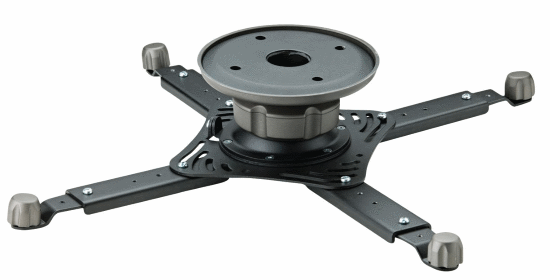 You don't see many projector mount reviews, so it was enlightening to see this one of the OmniMount 3N1-PJT and get a better understanding of the process that goes into selecting the right model for your projector.
If you have a projector, you probably want it mounted out of the way. Placed up on the ceiling, it's less likely that someone will walk in front of your projector while watching a movie. For years now I've been using an OmniMount PJT40 for my projectors and it has worked perfectly. To test two projectors at once, I needed to install another projector mount so I again looked to OmniMount. The OmniMount 3N1-PJT projector mount is able to hold up to 40 pounds, just like the PJT40, but is more affordable at only $55. For those that won't be routinely swapping out their projector, the 3N1-PJT does a very good job.