Speaking of 4K demo material. LG is just about ready to roll out their droolworthy Signature OLED TVs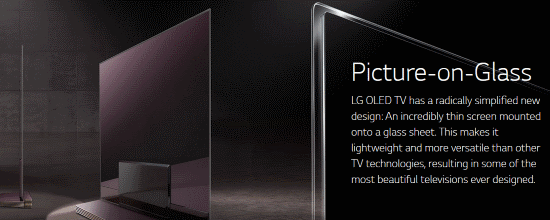 If you had a hard time not grabbing one of LG's OLEDs last year, it's going to be even more difficult this time around. Their outstanding displays have only gotten better; both in the picture quality and the eye candy quadrants – with the G6 'Signature' line at the top. Naturally, if you're going to drop $8K on a display, you will want to see it and LG is stating to roll out the demo models. HD GURU has the details.
LG Electronics is running a limited-time VIP pre-launch program for its 2016 65-inch 4K Signature Series OLED TV, awarding selected dealers a total of about 20 in-store demo models of the OLED 65G6P Signature model, sources told HD Guru.com.

The pre-launch program will run through nine mostly regional specialty A/V dealer accounts around the country, and will set-the-table for a national roll out of the TV and other 2016 LG 4K OLED TV models at the end of March and early April, according to sources.