Intel 750 NVMe SSD reviewed @ Technology X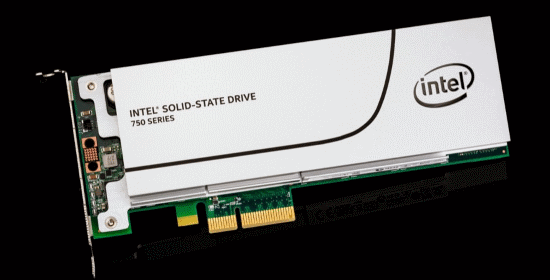 For most workloads, I find my PC to be I/O limited much more frequently than by the CPU, so while an NVMe SSD wouldn't find it's way into most HTPCs… I still think it's cool enough to post a review of Intel's 750 SSD :).
The Intel 750 features Intel's latest storage technology with an 18-channel NVMe flash controller. Before we get started, let us say this, from what we have seen with the Intel 750, it is not only fast, but the price is incredible as well! The Intel 750 is the first costume released NVMe SSD and it was also the first PCIe Gen 3×4 SSD to be released by Intel directly designed for the client and workstation markets.