Shuttle SH170R6 XPC reviewed @ Mad Shrimps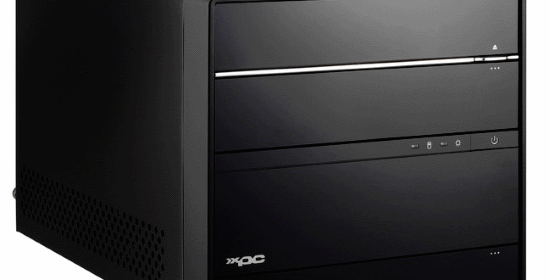 Shuttle has been a well respected OEM in the SFF barebone space for quite a while. Their systems generally have exactly the right look for a certain type of HTPC (read nice looking cubes :)). If a Skylake based SFF is in your future, and you don't mind a proprietary motherboard (which could limit future upgrades), have a look at this system – it has an Intel NIC and the chassis looks quite nice.
Shuttle has released the latest XPC cube Barebone, SH170R6 based on a proven formula, which contains the R chassis, a three-heatpipe cooling system, one 300W power supply but also an updated motherboard which comes with the latest H170 chipset from Intel. We can install any Skylake processor with the single exception that we should not exceed the recommended TDP of 95W; several expansion options are available like the PCI-E x16 3.0 slot for mounting video cards (even dual slot configuration), one PCI-E x4 3.0 slot, but also one M.2 2280 along with a Mini-PCIe Half-Size slot. Optional accessories can be also purchased like the 3.5'' to 2.5'' adapter, the backpanel COM port adapter for RS232 serial interface, the WLN-C Wireless kit or the PC63J 500W PSU which allows installation of even beefier video cards.